Chongqing making fast tracks to Europe
Share - WeChat Once-isolated metropolis developing into key trading hub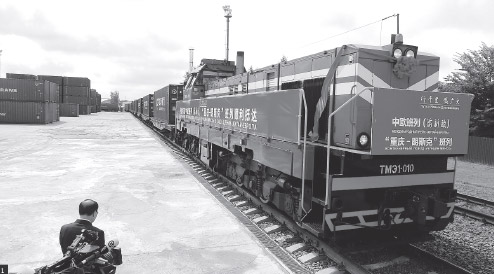 A new dimension to the burgeoning trade between China and Europe is the cargo now being carried overland through Central Asia to the world's second-largest economy.
At its fastest, the rail link between Chongqing and Duisburg, Germany, which opened in 2015, can transport goods along its 11,179 kilometers in 13 days. This is now a vital artery of the China-proposed Belt and Road Initiative.
Trade between China and Central and Eastern European countries increased by 15.9 percent last year to $68 billion, according to the Ministry of Commerce.

Trade with Germany, China's biggest European economic partner, increased by 11 percent to $168 billion.
At the center of some of this increased trade with Europe is Chongqing, a municipality with a population of more than 30 million.