'If Treasures could Talk' returns to Chinese screen today
Share - WeChat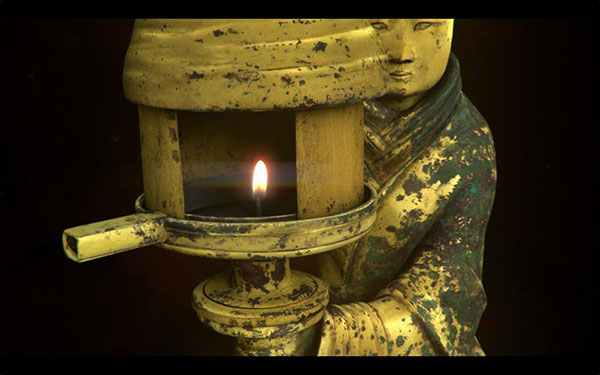 "If Treasures could Talk" is a documentary about Chinese cultural relics jointly produced by China Central Television and the State Administration of Cultural Heritage.
The first series was a hit across China, and the second season begins today.
This season will bring viewers 25 national treasures from the Warring States period (475-221 BC) to the Qin Dynasty ( 221-207 BC) and Han Dynasty (202 BC- 220 AD). Each of the 100 episodes will cover a cultural relic in five minutes.
Each relic has its own distinct personality and portrays the temperament of the time they were created as well as the ancient wisdom concealed in them.
The documentary will use the eyes of the relics to look back at the ancient civilization that has been sealed by time to tell stories from their perspectives. The second season will use more high-tech means to provide audiences with more imaginative and creative exploration.
In order to meet the needs of media convergence, high-tech including 8K resolution, High precision 3D scanning and VR are all being applied. Worthy of mention is the "headset cinema," which allows audiences to enjoy the sound effects as if they were in the theater.
"As documentary creators, we should leave more high-quality documentary works for the society. How to improve both visual and auditory skills is one of the most important issues," said chief director Xu Huan.
Besides being high-tech, the second season has other new elements. The selection of cultural relics has been further expanded and the types of cultural relics are more abundant. In addition to the pottery, jade and bronze wares of the first season, lacquerware, stone carvings, slips, brocade and other cultural relics were added, reflecting the development of productivity from the Warring States period to the Qin and Han dynasties.