Photos record China's manned space progress
Share - WeChat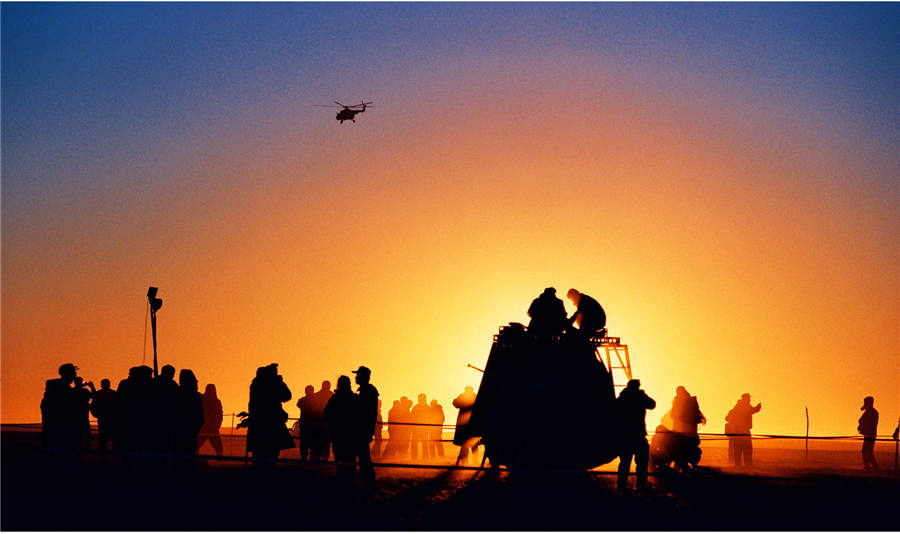 Manned Space in China comprises the major documentary photography coverage by Wu Yunsheng from Inner Mongolia autonomous region, who shot the series continuously from 2003 to 2016. His camera has recorded China's six manned space flights: Shenzhou Ⅴ, Ⅵ, Ⅶ, Ⅸ, Ⅹ and Ⅺ.
The significant historical events surrounding China's manned space travel occurred in Inner Mongolia during the past 40 years since China's reform and opening-up. This has demonstrated the improvement of China's national power, military power as well as scientific and technological strength.
Wu rushed between space launch sites and space landing sites to capture images of astronauts as well as the prelaunch, takeoff, landing and re-entry scenes of the spacecrafts. He has taken more than 10,000 photos under the theme of manned space.