'Century Masters' Season 2 launches at Palace Museum
Share - WeChat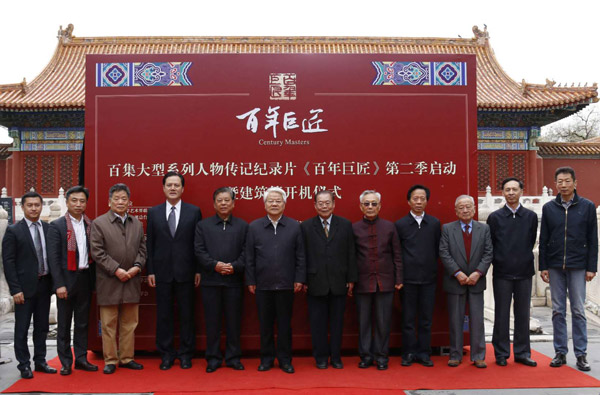 The second season of documentary series Century Masters, featuring a group of outstanding figures from 20th century China, launched its filming plan at the Palace Museum on Monday.
The series premiered in 2012 and has filmed 110 episodes that cover artistic fields, including fine arts, calligraphy, Peking Opera, modern drama, music and literature. Through exclusive historical materials and interviews with those who worked closely with the artists, it has managed to tell the life stories of these 43 masters with authenticity and integrity.
Season 2 will start with modern Chinese architectural engineering and commemorate the contributions made by four great engineers and architects – Zhan Tianyou, Mao Yisheng, Liang Sicheng and Yang Tingbao. Each story consists of two episodes.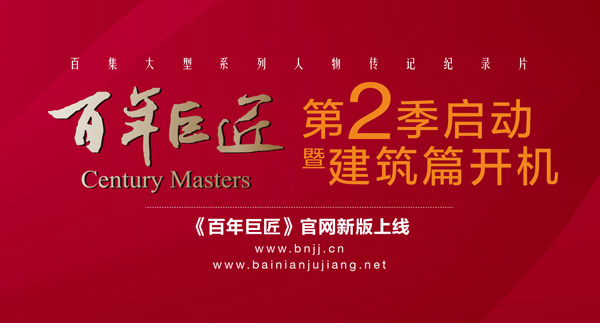 "These four masters were all pioneers pushing forward the frontiers of modern architecture," said Han Bing, chief director of this chapter. "They made tough sacrifices to create the legacy we are able to witness today. Many of their designs are truly marvels in the history of architectural design."
"I am going to explore the motivations which guided these men to great achievements," Han said. "And let their character and spirit continue to inspire today's young people."
The launching ceremony also marked the initiation of the new Century Masters website. After an overall upgrade, this new platform will be an online community sharing the latest information about the documentary as well as the developments in China's literature and art circles.
Most Popular