Capital concept taps into spirit of 'baijiu'
Share - WeChat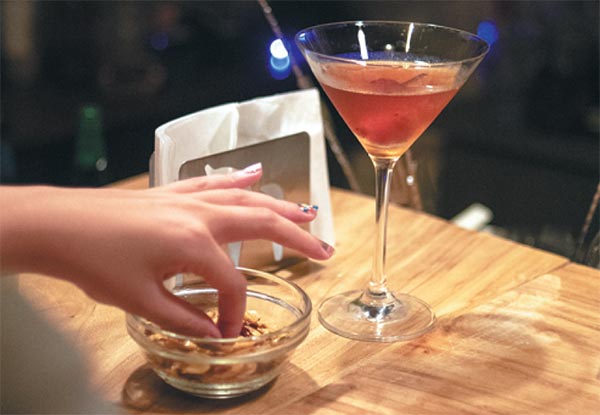 Mixed with chocolate and coconut cream, the Coco Cream is well worth the price, and highlights the best parts of the sauce aroma. Capital Spirits also offers a wide range of sour drinks, including the Bittersweet Boomerang. This recipe, devised by Paul Matthew, has a powerful aroma, using the "strong" aroma Baijiu.
"The best part of my job is the people I interact with. I get to talk to travelers on epic adventures-epic in the actual use of the word. I don't make the drinks anymore for the most part, just wash dishes and deal with crowd control," Putney says.
Capital Spirits is something of a well-kept secret. With a darkened doorway where you have to knock to enter, its speakeasy atmosphere attracts crowds of young drinkers. Hidden in a quiet Beijing hutong, the bar creates a warm and welcoming gathering space-once you find it, that is.
As a well-established name in service and quality, Capital Spirits also provides a consulting service to help spread the word about baijiu beyond the borders of the capital.
Most Popular