A cool fish for summer
Share - WeChat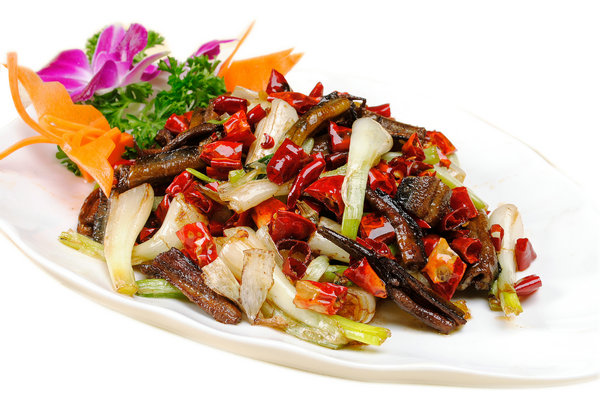 When the dish comes out of the steamer, it is immediately drizzled with hot peanut oil and sesame oil.
In Zhongshan, Guangdong province, a clay pot eel rice is the taste of home for many emigrants back to visit. The eels are blasted in hot oil, raw rice is added and then the mixture is transferred to clay pots. Long, slow cooking concentrates the fragrance and creates a golden crust of crunchy rice.
Of course, no one does eel better than the Shanghainese, who have made eel their regional specialty.
There is that iconic and delicious deep-fried eel, caramelized by the high heat, then coated with a thick sweet soy sauce. It has crunch in every bite.
And then there is the thick eel soup, shanhu, full of shredded eel, black woodear jelly fungus and bamboo shoots in a savory broth redolent with golden garlic, black pepper and minced Chinese celery.
Eel has to be heavily seasoned to get rid of its fishy pungency, and lots of pepper and ginger are used to counter its "cool" properties. The result is always delicious.
Contact the writer at paulined@chinadaily.com.cn
Most Popular