Stadium plays host to new hub for fine dining
Share - WeChat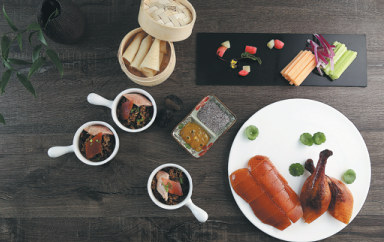 Besides being home turf to Beijing Guoan and swamped by hordes of soccer fans every match day, the Beijing Workers Stadium is also becoming a center for Chinese fine dining in the capital.
Wutong Plus, an upgraded version of the creative Beijing cuisine restaurant Wutong, opened there earlier this year to offer its new take on contemporary Chinese food to local foodies.
Located on the third floor of a three-story building to the southeast of the stadium, Wutong Plus can be accessed via an external elevator set within a glass curtain wall that leads to a dramatic gilded entrance. The restaurant's interior is separated into different areas by flowing lines, while a winding staircase connects the main dining room with its huge rooftop like a silk ribbon.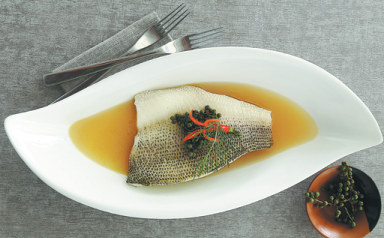 Yang Yijing, head chef at the restaurant, has more than two decades' experience with Chinese cuisine. Having grown up in Guangzhou, Yang is also well versed in Cantonese cuisine.
"When you taste our food, you can tell it's Beijing cuisine, but you will also notice a trace of Cantonese flavors," says Yang.
When designing the menu for Wutong Plus, Yang says the main idea was to take a creative approach and elevate Beijing cuisine to new heights by combining the finest ingredients with elements of Western cooking techniques.
Most Popular