Sweden promotes its local produce at trade fair
Share - WeChat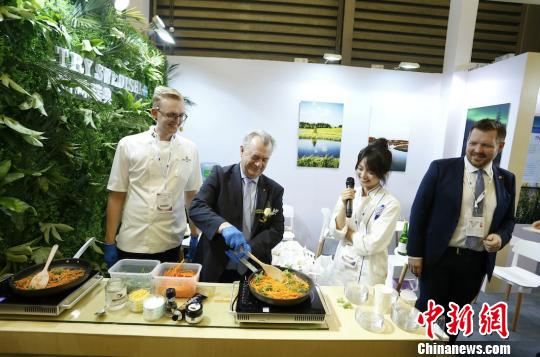 Sweden will invest 48 million Swedish kronas ($5.5 million) into its food and beverage export sector this year to meet increasing international demand, said Swedish authorities at the opening ceremony of the TrySwedish Pavilion at the SIAL exhibition in Shanghai on May 16.
David Hallgren, trade commissioner of Business Sweden, said the exhibition is an invitation for Chinese to enjoy the quality of Swedish food.
"People's demand for food quality is getting higher and Swedish products can meet this," said Hallgren.
Having been around for 18 years, SIAL China is Asia's largest food and beverage exhibition and the 4th biggest food fair in the world. In 2018, around 3,400 exhibitors representing 67 countries participated in the fair which had a footfall of 110,000 professionals.
During the fair, companies from Sweden showcased a broad range of products including salt, fish, oatmeal products, protein-enriched products, dairy products and health supplements.
The Swedish pavilion attracted more than 20,000 visitors on its opening day. The exhibition will end on May 18.
Most Popular