Air- picurean wonders
Share - WeChat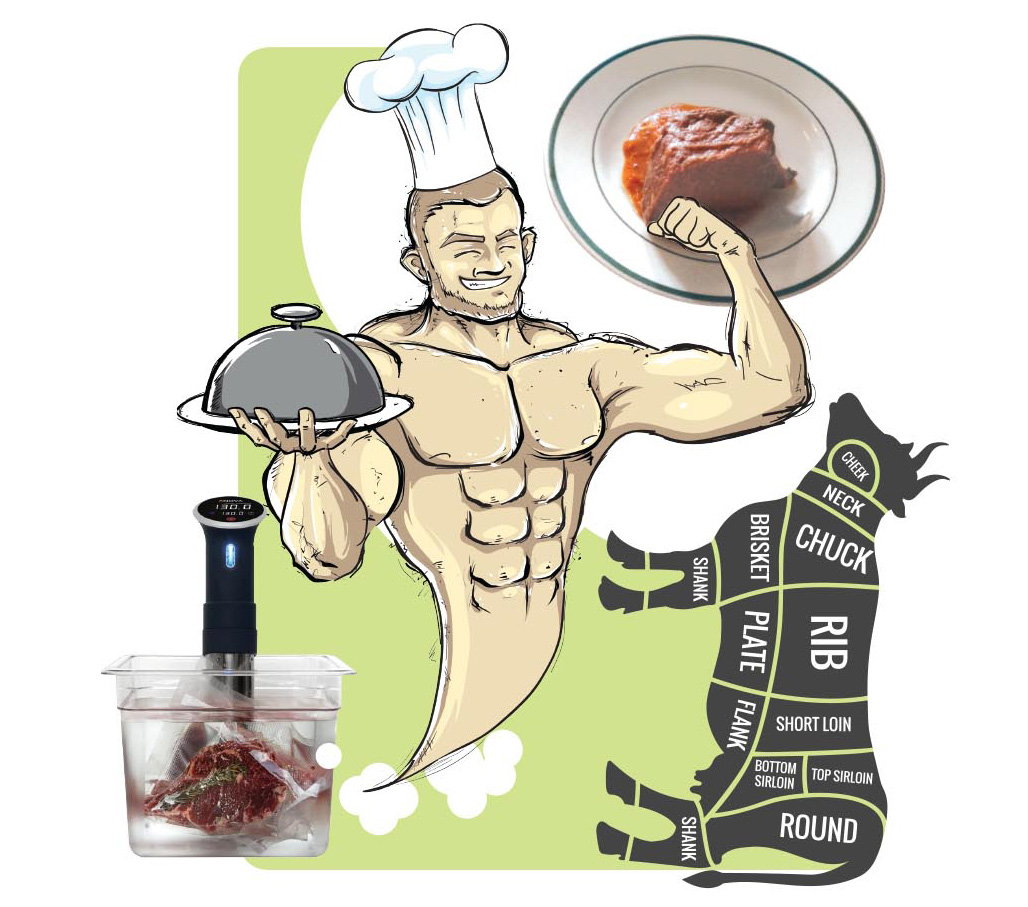 Want a perfectly cooked piece of meat? Once the preserve of top chefs, the sous vide experience can now be yours at home.
Around the world, cooking-show fans and celebrity-chef groupies are well aware of the culinary technique known as sous vide, though they may not have tried their hands at it themselves. But now, with a number of affordable sous vide precision cookers available on the market, making that perfectly cooked edge-to-edge steak at home is not only possible, it's easy, too.
Sous vide (from the French for "under vacuum") has actually been around for a few centuries. Benjamin Thompson, an American-born British physicist and inventor, has been credited with inventing the technique back in 1799 when, almost by accident, he left a piece of mutton in a hot-air roaster overnight. Although Thompson used air rather than water as the medium to transfer heat, the result was the same – a nicely cooked, juicy piece of meat. Since that time, a number of French and American engineers, scientists and chefs have refined the technique, eventually developing specific guidelines on cooking times and temperatures for different foods.
Protein-rich items such as beef, chicken, pork, lamb, fish, seafood and even eggs are ideal for sous vide, but you can prepare some vegetables this way too – including carrots, pumpkin, asparagus and beetroot. Today, numerous companies market sous vide machines, with all the accoutrements you'll need to bring the restaurant experience to your dining table.
At the core is the immersion circulator, which looks like a giant thermometer. All of them have a large LED panel on top so that you can set and see the precise temperature of the water your food is bathing in. Some are even Bluetooth- and Wi-Fi-enabled so that you can check the water temperature remotely – and this is helpful because the cooking times can be quite long (sometimes even days), so you don't have to babysit it. Just turn on the machine, set the desired temperature and walk away. The only problems that can arise are if the water level gets too low, or if the bag that the food is sitting in leaks or breaks. There are, however, simple ways to get around these snags.
Most Popular