Empowered with inspiration from home
Share - WeChat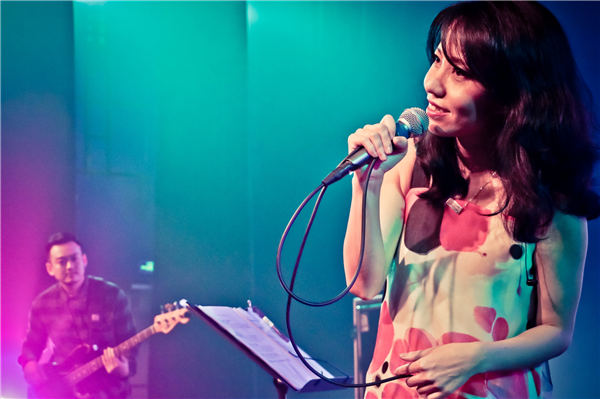 Singer-songwriter Cao Fang's home in Xishuangbanna, Southwest China's Yunnan province, is a place which boasts spectacular scene of nature.
But the stunning sights have done more than just induce a sense of tranquility - they have also served as one of the key sources of inspiration for her latest album 3170 which was released on June 11. The Beijing-based musician says that she wrote the album between July and December last year when she was back in her hometown.
"Though I've been shuttling between the capital and Xishuangbanna every year, it wasn't until recent times that I discovered that the distance between the two cities is 3,170 kilometers," says Cao.
The album's last song carries the same title. Cao says it was inspired by a video which tells the story of a man standing in a 80,000-capacity venue who is reminiscing about the people he has met throughout his life.
"Of all the people we will meet, only a few will be special and remain in our lives. The premise of the video was very touching and it made me think about those who have entered my life," Cao says.
"Before I wrote 3170, I had intended to use another song to wrap up the album. But 3170 came at the right time and spoke to me at that particular moment."
This latest album follows her previous work Wanderlust which was released three years ago. She went on a national tour that spanned almost a year to promote that album.
Cao left home when she was 14 to study in Kunming, the capital of Yunnan, before arriving in Beijing when she was 18 to begin a career in music. Among the country's most popular female folk singers, Cao is best-known for her original ballads. She rose to fame with her first album Meet Me in 2005 when she was 23.
Her latest album features a song titled A Lonely Island in Embrace that was written by her friend Wang Haitao. Wang says that this song depicts Cao in his eyes.
"If one day the world fell apart, I would bake a delicious cake, which makes me sleep well," Cao sings in the song.
"We've been friends for over 10 years and he knows that I enjoy myself whenever and wherever I am. The lyrics are very beautiful," Cao says.
Cao recorded her new album in a studio in the suburbs of Beijing early this year when the capital was quiet as most people had returned to their home to celebrate the Spring Festival. It was a time of nostalgia.
"The empty city reminded me of Beijing in 2001, when I first came here. There were blue skies, white clouds and fewer cars," Cao says.
One of the ways Cao keeps herself refreshed about songwriting is through traveling. One of her favorite memories is about a live folk music performance in Mashiko, a town located in Tochigi Prefecture, Japan. She had initially visited the town to attend a ceramic art exhibition.
"All the people, including the kids, joined in the show because the band performed some very popular folk music," says Cao. "I didn't expect to watch any music performance during the trip. It was a surprise."
When she went to a stationery store to buy watercolor paints after the performance, the shop owner invited her to a jazz concert, which was held at the store later that day.
The experience of enjoying music at some "unconventional" venues later inspired Cao to launch her upcoming tour at similar places instead of the conventional concert halls, live house venues or theaters.
"We are still planning for the tour for 3170 and I am sure it would be fun. I want to bring music to people's lives in ways that are as natural and simple as possible," she says.