Art images: Female celebrities in black and white
Share - WeChat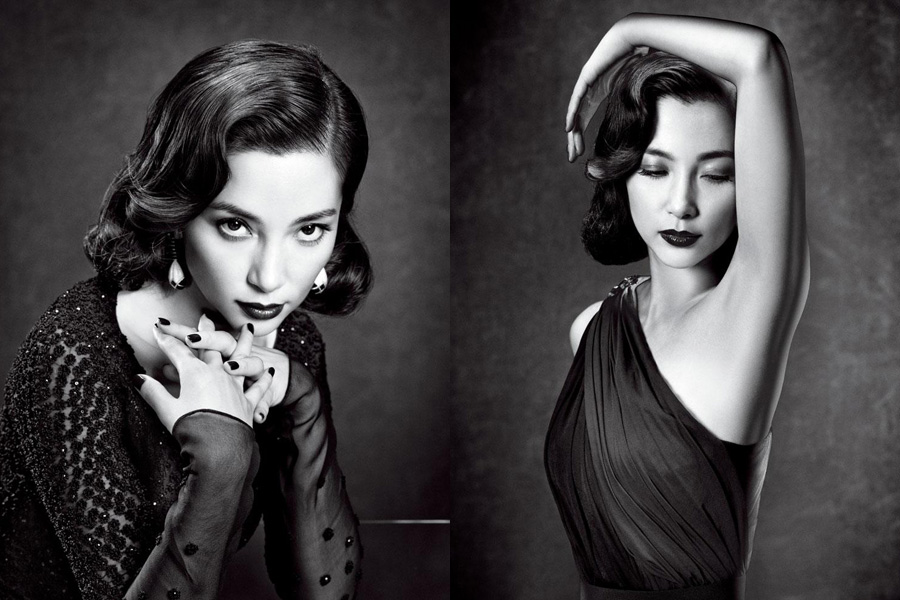 Even though we have nearly unlimited potential with modern photography equipment and state-of-the-art digital technology, we still cannot stop shooting images in black and white. And the power of black-and-white photography cannot be ignored.
Black-and-white images are not usually stark contrasts of black and white. They combine black and white in a continuum, producing a range of shades of gray.
Photographers practice their own techniques. If your intention is to concentrate on details, then color photography is the way to go. But if your goal is to depict emotions, reflect eternity or evoke a certain mood, then black-and-white photography may be your preference.
Presenting photos in black and white often gives the impression of timeless quality, a throwback to years gone by, or has a classic feel to it. Black and white has never been out of fashion, and is currently very trendy and hip.
Here are some classic black-and-white photos of the most beautiful female celebrities in China to inspire you in this art of photography.