Third time's a charm for Chinese singer-songwriter
Share - WeChat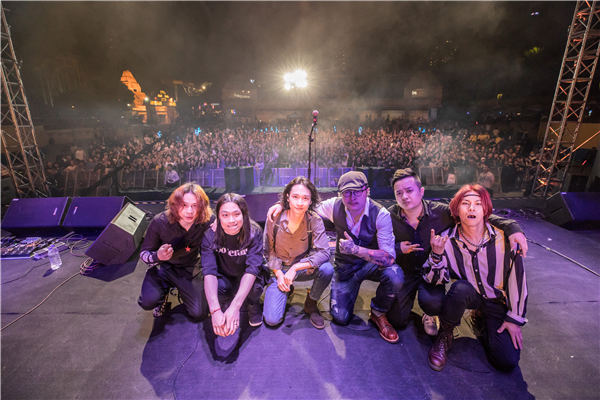 Guo Ding finds inspirations from science-fiction movies for his latest multi-award nominating album The Silent Star Stone, in which he uses evocative lyrics to draw listeners in, Chen Nan reports
Guo Ding's latest album may not have won any of the awards it was nominated for at the recent 28th Taiwan Golden Melody Awards, but the Chinese mainland singer-songwriter is nonetheless grateful for the experiences the success of his work has brought him.
His 2016 album The Silent Star Stone, which was written, arranged and produced by himself, won six nominations at the prestigious awards, including Album of the Year,
Best Mandarin Album and Best Mandarin Male Vocalist. "I even didn't know whether I could release the album when I was making it. I spent two years working on it and I told myself that if it couldn't be released, I would share the songs online for free or just store them as my private collection," says Guo.
The Silent Star Stone is the 33-year-old's third full-length album after his self-titled debut album in 2005. His second, titled Slightly, was released in 2009.
In 2010, he shifted his identity from being a singer-songwriter to writing songs and producing albums for pop stars such as Zhou Bichang and Xue Zhiqian.
According to Guo, The Silent Star Stone was inspired by science-fiction movies such as Spike Jonze's Her, which is about the romantic relationship between a man and an intelligent operating system named Samantha.
Another movie that he drew inspiration from was Interstellar, the 2014 blockbuster that was written and directed by Christopher Nolan.