Classical collaboration
Share - WeChat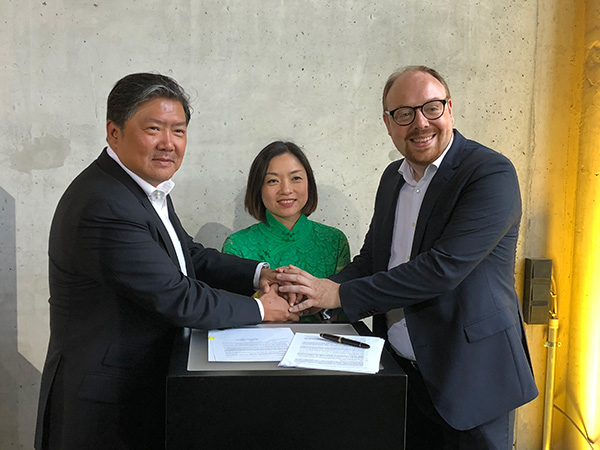 Yu Long, China's preeminent conductor on the international scene, and the Shanghai Symphony Orchestra signed an exclusive contract with Deutsche Grammophon on June 7 to become the first Chinese conductor and orchestra to join the world's oldest and most renowned classical music label.
Their first DG recording will be released in 2019 to celebrate the 140th anniversary of SSO, the oldest symphony orchestra in China.
One of the pieces in the recording will be Chinese composer Chen Qigang's La Joie de la souffrance for Violin and Orchestra, which was co-commissioned by the Beijing Music Festival and premiered at last year's closing concert of the event in Beijing.
Another piece that will feature in the album is Rachmaninov's Symphonic Dance.
Separately, the SSO also plans to record two more albums featuring Chinese composers' works and Mahler's pieces under the yellow label.
Meanwhile, in addition to the albums, DG will also release earlier recordings from the SSO's existing catalogue.
Most Popular