Five Beijing diners where you can enjoy food, booze and World Cup
Share - WeChat The 2018 FIFA World Cup got underway in Russia on Thursday. Whether you are a hard-core soccer fan or just want to indulge a bit during the month-long carnival, it's good time for us to get together with friends and chill.
Luckily, this year's tournament in Russia will result in fewer bleary eyes, as most matches kick off before midnight, which is perfectly positioned for long dinners. Here we recommend a few restaurant options in Beijing where you can watch the games as well as enjoy some gourmet food.
1 Claret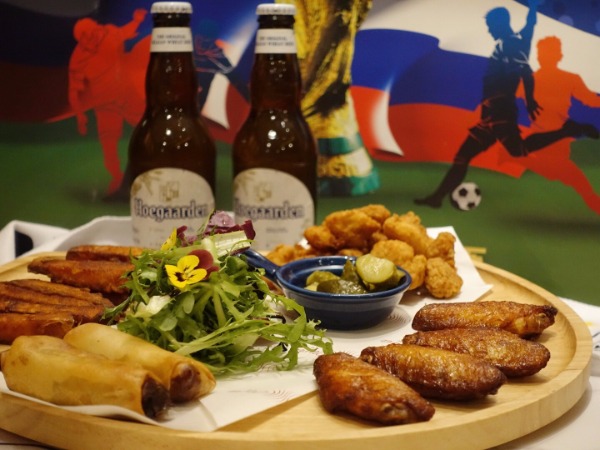 Known for its food innovation and catering service, Claret is presenting a brand-new World Cup Menu from June 14 to July 17, which you can enjoy at Claret's both locations or have them deliver it to your home.
From various meat, seafood and vegetable skewers, snack platter (RMB 108) and BBQ combo (RMB 288), the menu is perfect to go with the buy-one-get-one-free Hoegaarden and Stella Artois during this period.
Claret's 798 location will show live World Cup games in the restaurant as well as the 600-square-meter open air terrace on the rooftop. It's an ideal place to get together with friends and take the fun and excitement to a higher level.
Claret's Jingyuan location (also called Deli De Luxe) in an international residential community offers a more intimate and relaxing atmosphere to enjoy the game with close friends and family. We can almost imagine this small deli will be filled with guests cheering and supporting in different languages.
If you prefer to stay at home, Claret's World Cup Menu is just a call away. You can even easily customize a soccer party at home or anywhere you want with Claret's proven catering services.
Claret (798 location)
Address:D Zone, Beijing 798 Art District, No.2, Jiuxianqiao Road, Chaoyang District, Beijing
Tel:15810534041
Claret (Jingyuan Location /Deli De Luxe)
Address:Jingyuan Building, No.1, Jingyuan Xiaojie Street, Chaoyang Park, Chaoyang District, Beijing
Tel: 010-65386278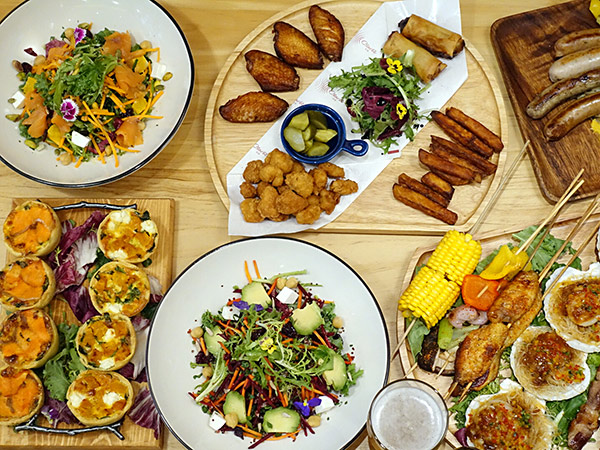 Most Popular