Five Beijing diners where you can enjoy food, booze and World Cup
Share - WeChat 5 Bottega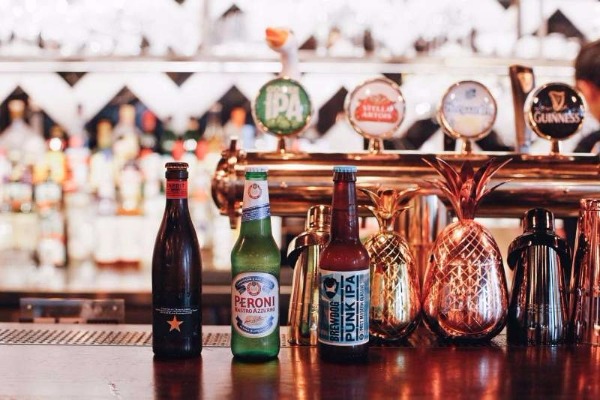 During the World Cup from Jun 14-Jul 15, Bottega's Jinshang venue will extend its business hours and live broadcast the 2018 World Cup. Various drinks promotions to ease you into the games, including:
Peroni Bottled Beer 30 RMB for 1 / 100 RMB for 4
Ping Dynasty Cider 30 RMB for 1 / 100RMB for 4
Stella Artois Draft 30 RMB
Pizzas will also be available during all the matches. All the ingredients used to make Bottega pizzas are imported from Italy, such as the flour and cheese.
Compared with its first restaurant in Sanlitun, the new Bottega is more stylish and spacious, with 120 seats and a larger outdoor space. It's situated about 1 kilometer away from Liangmaqiao subway station.
Address: 12 pm-12 am, first floor of Shang, 20 Xinyuanli West, Chaoyang district, Beijing.
Tel: 010-6410-9800
Most Popular