Report on Chinese art galleries released in Beijing
Share - WeChat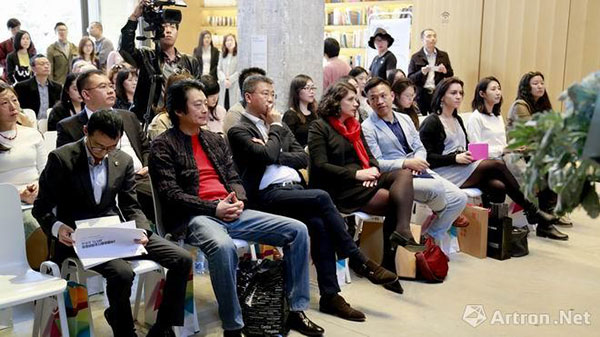 The Chinese Art Gallery Industry Report for 2017 was released Sunday at 798 Art District in Beijing, revealing current conditions at Chinese art galleries.
According to the report, exhibition and selling at galleries is now a major distribution channel in the global primary art market. In 2017, the sales volume of world art galleries is $19.5 billion, occupying 48 percent of the primary art market sales. In the Chinese art market, art galleries also play an important role.
The report, released by Art Market Monitor of Artron, collects data from nearly 1,000 galleries nationwide, and interprets the operating conditions of Chinese galleries in-depth. Considering distribution quantity, number of annual exhibitions, sales volume, sales revenue, interval distribution of artwork price and other factors, the report provides a specialized data analysis of art galleries.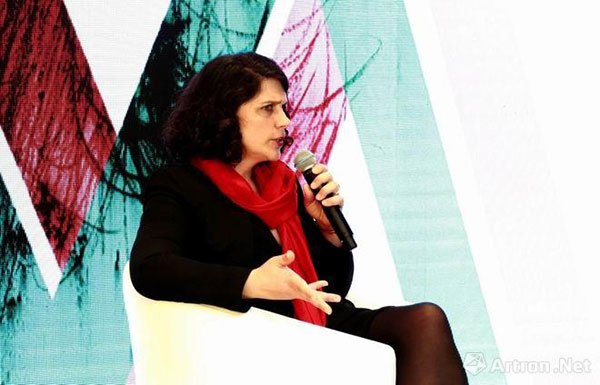 Marketing director of France-based artprice.com Penelope Boulud said at the press conference Artprice hopes to work with Artron to forge a long-term relationship, to help China better show its world-leading power in the global art market. "According to our economists' and statisticians' data, China has been a world leader in the 21st century's global art market, with its massive classic art collections and vibrant modern artists." For instance, among the world's top 500 artists with the highest annual auction revenues, Chinese artists occupy 32.4 percent, and US artists only 16.4 percent.
According to the report, the art gallery originated in the 16th century in the West, and the modern art gallery was born in 19th-century France. Chinese art galleries emerged in the early 1990s, and experienced high-speed development. The number of art galleries in China totals 4,399 as of 2017. Among top 10 art gallery Chinese cities, Beijing occupies 29.12 percent, Shandong occupies 11.87 percent and Shanghai 9.96. However, Chinese art galleries have a shorter history, with galleries 20 years old or more occupying 3 percent of the total, while for the whole world, 50 percent of galleries have a history of more than 20 years.