National kite contest opens in Anhui
Share - WeChat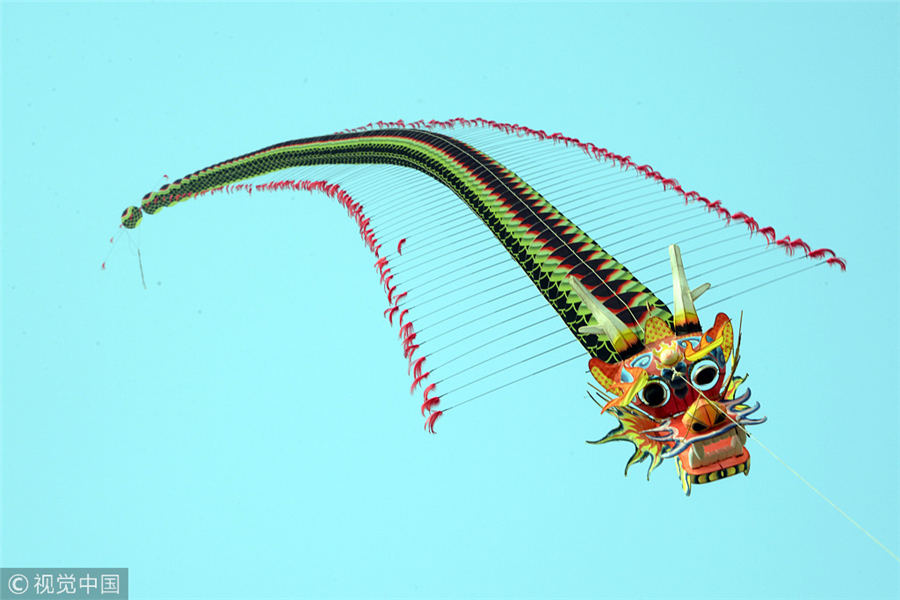 The National Kite Invitational Competition took place in Bozhou, Anhui province. The two-day event featured multiple contests among 26 teams from across China, forming a seasonal cultural landmark for locals and tourists.
Originally named Zhiyuan, or "paper bird", kites served as a tool for transmitting messages. From the Song Dynasty (960-1279) period, kite-flying became a popular outdoor activity, especially around the Qingming Festival.
Kites also frequently appear in traditional Chinese paintings, such as the celebrated masterpiece Riverside Scene at Qingming Festival by Zhang Zeduan made during the Northern Song Dynasty (960-1127).