Rural revival
Share - WeChat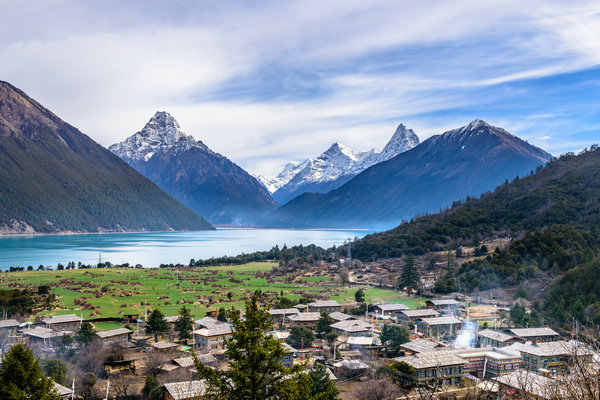 Pristine environments, simple living and distinctive folk customs are drawing an increasing number of travelers to rural areas across the country.
Countryside destinations in western China's Tibet autonomous region, and Gansu and Yunnan provinces, have received large numbers of travelers since the recent Spring Festival holiday.
Over 100 villagers sang and danced for visitors in Laodabao village in Yunnan's Lancang county in early February.
Laodabao is a predominantly ethnic Lahu settlement, where half of the locals are skilled in music. The village founded a performance company in 2013 to lure more travelers. It worked.
It also improved infrastructure, building performance facilities and paving roads to the settlement.
Residents have staged over 400 shows for more than 100,000 viewers, generating 5 million yuan ($791,700) in tourism revenue, official Peng Na'er says.
Last year's revenues alone exceeded 1 million yuan.
Farmers earned a little over 1,000 yuan per capita in 2006.
Many households now earn an additional 5,000 yuan to 6,000 yuan from performing, Peng told Xinhua News Agency.
Villagers farm during the day and rehearse at night.
"We're busy but happy," resident Li Naluo says.