Rural revival
Share - WeChat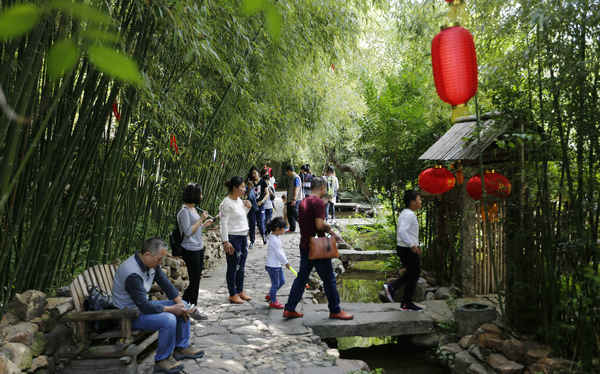 It received more than 100,000 visits in 2017, which has created hundreds of job opportunities, village official Duo Ji says.
Tibet's Weiba village, which is 7 kilometers from downtown Lhasa, experienced a peak in tourist numbers during the past winter.
"The Tibetan New Year has a lot of customs that are different from other parts of the mainland, and many tourists are quite interested in them," De Ji, a private inn operator, tells The Economic Information Daily.
The 25-year-old converted her yard into a hotel four years ago.
She offers lodging, food and introductions to Tibetan culture.
Her business received nearly 100 tourists on the first day of the recent Lunar New Year.
She received over 800 people in 2017, generating over 50,000 yuan in income.
Lhasa's tourism bureau has also helped Weiba village to develop a museum displaying Buddha statues and adobe pagodas, and sightseeing parks in recent years.