Discovering Chinese culture in a tea cup
Share - WeChat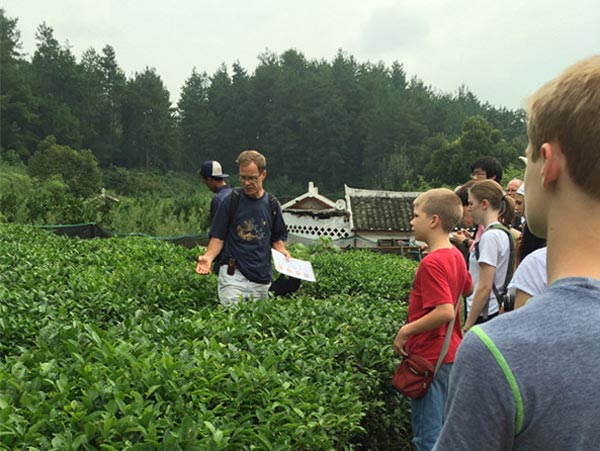 Inspired by a can of tea given to him by one of his Chinese friends in 2004, Hugh Henry began to enjoy the unique flavor and culture of Chinese tea.
"I enjoyed that can of tea very much and never went back to coffee!" said Henry, an American who is fascinated by tea. "I want to encourage Americans to try to understand Chinese people and culture."
"Many people are drinking coffee in the US and sometimes we use coffee as a substitute for sleep. One can get addicted to coffee and become the slave of coffee. But I found that with tea, there is less caffeine, so you can enjoy the tea without the slavery of caffeine," he said.
Among aspects of Chinese culture, Henry found that tea provides a bridge to understanding China and making friends. "When I came to China, I wanted to be friends with Chinese people, to understand them, and tea was the perfect way to do that," he said.
"People in China drink tea from a small cup, they drink it slowly. It is a beautiful blend of art, science, fragrance, taste and friendship," he said. "I enjoy experiencing new varieties of tea, but I drink Duyun Maojian (a green tea produced in Southwest China's Guizhou province) almost every day."
In 2014, he became an English teacher at the College of Tea Art in Guizhou Forerunner College, a higher education vocational institution in Guizhou province. It suits him well both in pursuing his interest in tea and improving the students' language skills.
Henry is very modest while studying tea culture. "Though I've learned many things about tea, I feel like I've only scratched the surface - I find out from my Chinese students that there's much more to learn," he said.
Most Popular