Discovering Chinese culture in a tea cup
Share - WeChat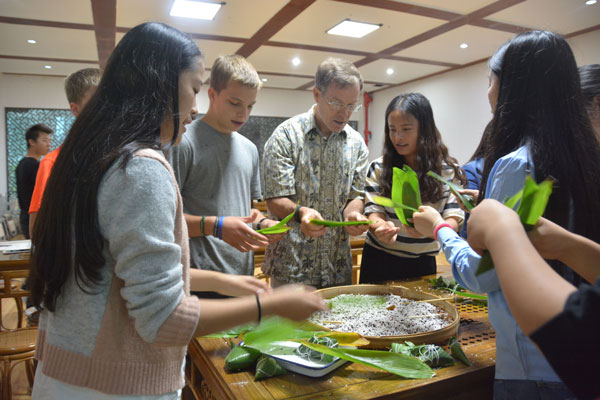 "With the tea college here, we can go all the way from cultivating tea to the drinking and selling tea and every step in between. I'd like to experience the whole process, not just the one thing I'm drinking but from the beginning to the end," he said.
Henry and his family moved to the countryside after living several years in Guangzhou and instantly fell in love with rural China.
"We have found countryside people so kind and welcoming! We ride our electric scooters through small villages and people are always asking us to sit with them or come to their home for a meal. Once my son left his mobile phone outside on the sports field, a stranger found it and tracked him down to return it - when does that happen in the big city?" he said.
He refers to the present as the "golden era" for Americans to cultivate friendships with Chinese people: "Take the time to read about Chinese history and culture. Invest the time to learn the language; there are no shortcuts."
"One culture can experience so many benefits from another culture. So open your mind and open your heart, and learn something new," he said.
Most Popular