Designer brings solar calendar to life
Share - WeChat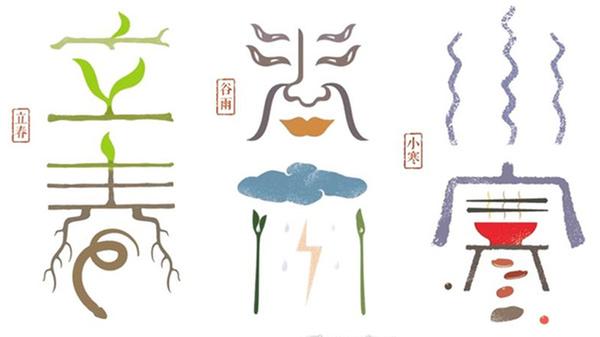 Three solar items pictures: the Beginning of Spring (left), Grain Rain (middle) and Slight Cold [Photo provided to chinadaily.com.cn]
"The 24 solar items is a deeply rooted concept that encapsulates the essence of Chinese wisdom. However, only a small portion of people know all the names or the correct order of those terms. My intention is to increase Chinese people's self-awareness to learn more about our traditional fine culture," he said.
Last year, the 24 solar terms was added to UNESCO's world intangible cultural heritage list. And many people have asked Shi if the UNESCO listing inspired him to design the group of gifs.
"Actually, the 24 solar items work is only a part of my whole design program 'Charm China', which I started over a year ago. However, the success of being added to the cultural heritage list really gives me the confidence to continue the work," Shi said.
"I grew up in a small village and had a special feeling towards the solar items. When I was a child, I noticed that my family would do farm work in accordance with the solar items, which really means a lot to Chinese rural people. Therefore, designing the items also helped recall happy childhood memories," Shi added.
Most Popular