Finland: Where winter sports rule
When President Xi Jinping pays a state visit to Finland, winter sports are expected to be a hot topic on the agenda. As a country known for its traditional winter sports, Finland has offered to cooperate with China, the host of the 2022 Winter Olympics, in sports development, including training of athletes and developing facilities. Let's take a closer look at this winter sports power and see what China can learn from the country.
Ice hockey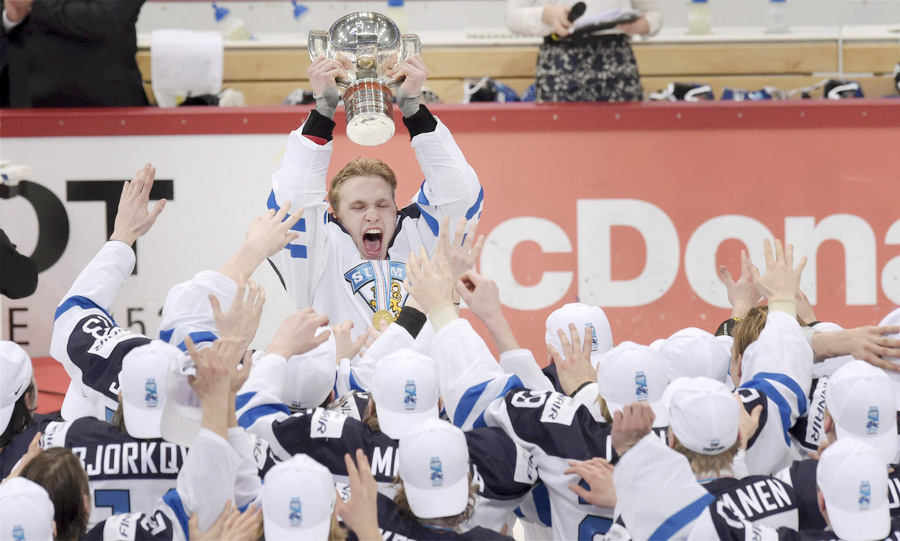 Finland's captain Mikko Rantanen lifts the trophy and celebrates with teammates after winning their 2016 IIHF World Junior Ice Hockey Championship final match against Russia, in Helsinki, Finland, January 5, 2016. [Photo/VCG]

Please scan the code for better visual effect on mobile.
Ice hockey is clearly the most popular sport in Finland going by attendance figures, television coverage and sponsorship. In no other European country does ice hockey occupy such a prominent place in the domestic sport scene.
According to the International Ice Hockey Federation, Finland had 75,781 registered players in 2016 and 263 indoor rinks serving a population of about 5.5 million. The Finnish team has finished on the podium in the Winter Olympics four or five times since NHL players started taking part, more than any other country.