French centrist Macron: a novice at the Elysee Palace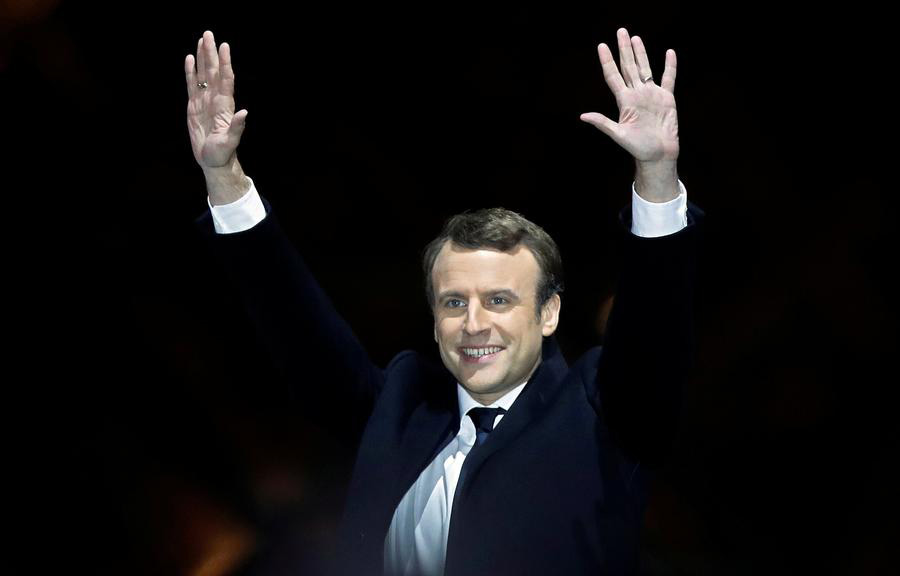 French President-elect Emmanuel Macron celebrates on the stage at his victory rally near the Louvre in Paris, France May 7, 2017. [Photo/Agencies]
Addressing the supporters of his far-right rival, he said he will do everything he can in the next five year to ensure that "they have no reason to vote for the extreme parties."
After an unprecedented tense campaign tainted by scandals and public discontent, the ex-investment banker won his bet to snatch the five-year presidency via a political earthquake which has ended decades of domination by France's two mainstream political parties.
Unknown until three years ago, the rising political star proposed a democratic front which included, as he said, new, talented and innovative faces regardless their political parties to build a strong France and further cement cooperative ties with Europe.
Just a year after establishing his own political movement, the 39-year-old president-elect said "I respect and understand the anger that many of you have expressed" and "will fight with all my strength against the division that is undermining and taking us down."
Le Pen, who had been bidding to make history as France's first female and far-right president, conceded her defeat but hailed "a historic result" that can make her anti-establishment National Front (FN) party "the biggest opposition group in France."