Home / World / Kaleidoscope
Singapore's Changi Airport named 'world's best airport'
Singapore's Changi Airport has been named "world's best airport" for the fifth year in a row at the annual Skytrax World Airport Awards at Passenger Terminal EXPO in Amsterdam on March 14, 2017.
The awards are based on the survey of 13.82 million travelers from 105 countries between July 2016 and February 2017. The passengers were asked at 550 airports across the world to rate everything from check-in, arrivals, transfers, shopping, security and immigration, and departure.
That Changi Airport has again won the honor comes as little surprise to global travelers. The awards also name the cleanest airports, the best airport staff service and the best airports for dining and shopping.
Here are the world's top 10 airports selected by millions of international passengers.
1. Singapore Changi Airport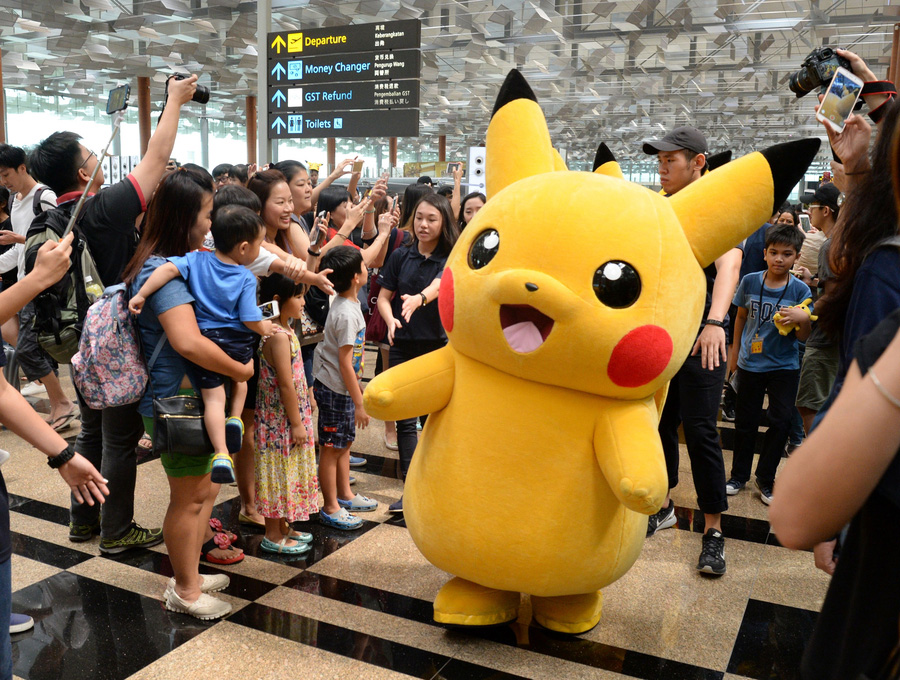 Fans gather to watch the Pokemon Go virtual reality game mascot Pikachu parade during a promotional event at the Changi International airport terminal in Singapore. [Photo/VCG]