Cartoon Commentary, Xi's LatAm trip②: Building new bridge for China-Ecuador friendship and cooperation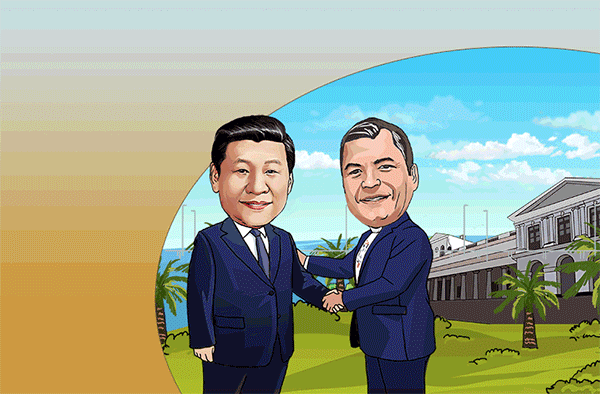 During the past couple of days, Chinese President Xi Jinping's state visit to Ecuador has become a major event for the equatorial country in South America. Ecuadorian President Rafael Correa greeted his Chinese counterpart at the airport in Quito with a grand welcoming ceremony on Thursday. The two heads of state held talks on the same day and agreed to lift bilateral ties to a comprehensive strategic partnership.
Xi's visit to Ecuador is the first stop of his three-nation LatAm trip, and the first of its kind since the two countries established diplomatic relations 36 years ago. His ongoing tour is of historic significance.
President Xi's trip has enriched the two nations' long-standing friendship, upgraded the bilateral relations, and deepened strategic mutual trust. The visit is expected to promote the bilateral ties to a new phase and make the traditional friendship between the two countries consolidate and last for a long time. During Xi's visit, both sides have inked a number of cooperation documents and launched major projects including a hospital and the Coca Codo Sinclair (CCS) hydroelectric station. All these show that the two countries' pragmatic cooperation has grown towards a higher, wider and deeper level.
If two people are of the same mind, their sharpness can cut through metal. The new bridge of China-Ecuador friendship and cooperation brought by Xi's trip is expected to promote the two countries to become good partners for mutual trust, common development, friendship for generations, and South-South cooperation, and as well push the China-Ecuador & China-Latin America relations towards a higher level.
By Zhang Maorong, researcher with the China Institute of Contemporary International Relations; cartoon drawing by Liao Tingting