SINGAPORE - Oil prices surpassed $103 a barrel for the first time Friday as persistent weakness in the US dollar and the prospect of lower interest rates attracted fresh money to the oil market.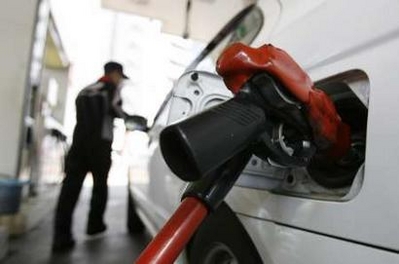 A vehicle is fuelled at a petrol station in Tokyo February 29, 2008. Oil touched a new high above $103 on Friday after Ecuador shut a key export pipeline and a fire hit a major European natural gas plant, while the US dollar's fall to a series of lows kept fresh funds flowing in. [Agencies] 
Prices were supported by comments Thursday from Federal Reserve Chairman Ben Bernanke, who said the American economy is not immediately threatened with stagflation, a combination of economic weakness and rising inflation.
Investors chose to see the comments as confirmation of their beliefs that the Fed will continue cutting interest rates to try to shore up the economy.
Lower US interest rates tends to weaken the dollar, and crude futures offer a hedge against a falling dollar.
"Due to the weakening dollar and the rising fear of inflation, investors have put money into commodities, oil included," said Victor Shum, an energy analyst with Purvin & Gertz in Singapore.
"Commodities, as tangible assets, do not face as much inflationary threat as opposed to holding a currency," Shum said. "Even though the value of money is changing, the asset continues to have an intrinsic value."
Light, sweet crude for April delivery jumped to a new trading record of $103.05 a barrel in Asian electronic trading on the New York Mercantile Exchange before slipping back to $102.79 a barrel, up 20 cents, midafternoon in Singapore.
On Thursday, the contract jumped $2.95 to settle at a record $102.59 a barrel.
Shum warned that a price bubble was emerging in the crude futures market as investors ignored market fundamentals that have shown continuous increases in US crude supply while several recent forecasters have lowered oil demand growth predictions for this year due to the slowing economy.
"We've seen seven straight weeks of builds in crude oil inventories. The oil market fundamentals are softening and yet we see record highs being set, day in and day out," Shum said.