KABUL, Afghanistan - Militants stormed Kabul's most popular luxury hotel Monday, hunting down Westerners who cowered in a gym during a coordinated assault that killed seven people and could signal a new era of brazen Taliban attacks.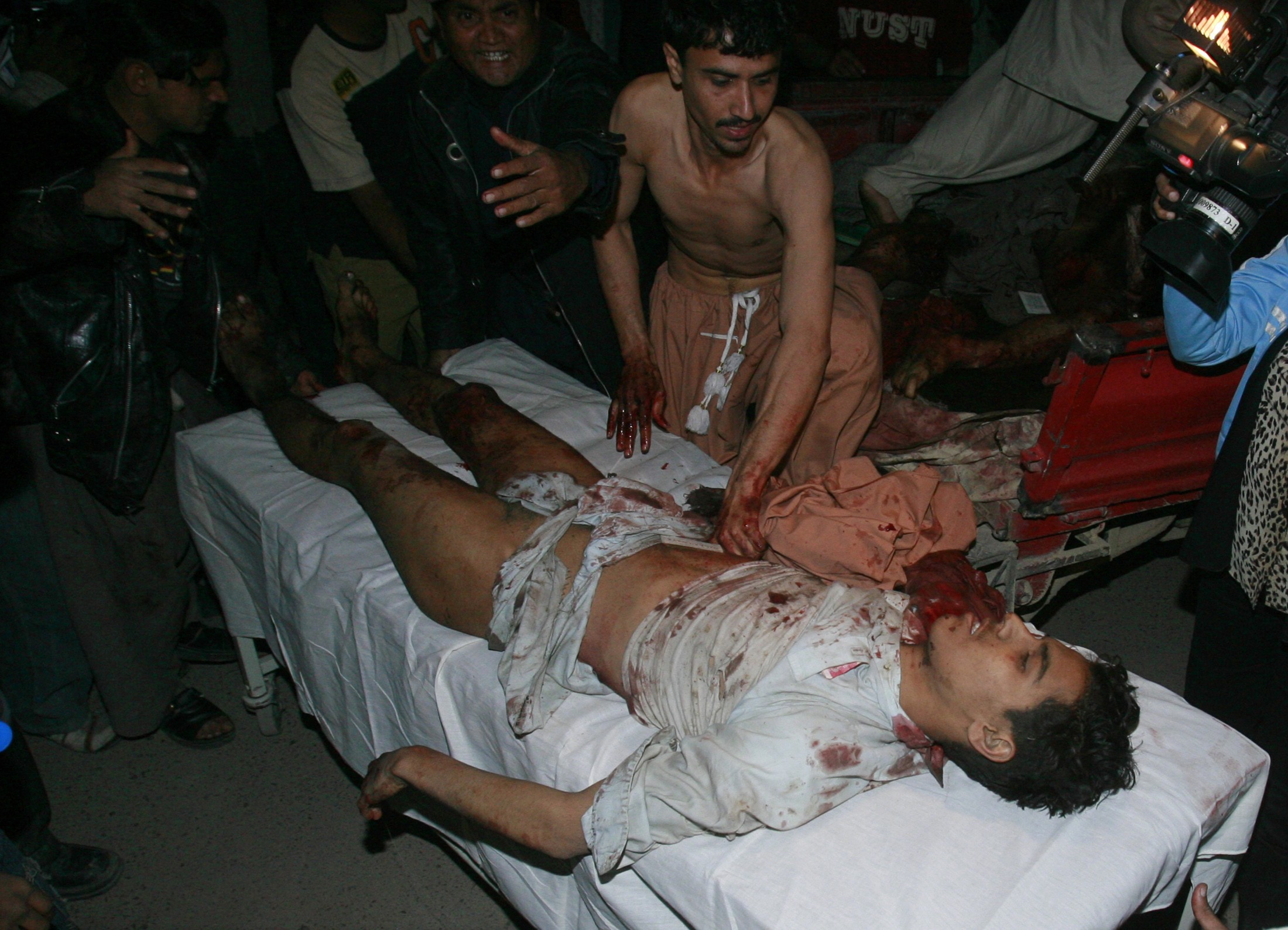 A wounded man is wheeled inside a hospital after a bomb attack in Karachi January 14, 2008. A suspected Taliban suicide attack killed seven people on Monday at a luxury hotel in Kabul where the Norwegian foreign minister was staying. [Agencies]
The gunmen threw grenades and fired AK-47s, and one even blew himself up despite heavy security at the Serena Hotel. One American and a journalist from Norway were among the dead, officials said.
More than 30 U.S. soldiers in a half-dozen Humvees rushed to the hotel as part of a quick reaction force, and security personnel from the nearby U.S. Embassy ran through the building looking for U.S. citizens.
"There was blood on the floor all the way to the kitchen. There was a lot of blood in the lobby," said Suzanne Griffin of Seattle, who had been in the hotel gym at the time of the attack.
"There were empty shell casings outside," added Griffin, 62, who was working for Save the Children.
She said she had to step over the lifeless body of a woman when evacuated from the locker room.
"Thank God I didn't get into the shower because then we heard gunfire, a lot of it. It was very close, close enough that plaster came off the ceiling," Griffin, her voice shaking, told The Associated Press shortly after the attack. "We all just sat on the floor and got as far as we could from any glass. ... We turned our phones on silent."
It was the deadliest direct attack on a hotel in Kabul since the fall of the Taliban in 2001.
The assailants appeared to concentrate their assault on the Serena's gym and spa, where foreigners relax and work out at night, suggesting the militants had cased the hotel in advance.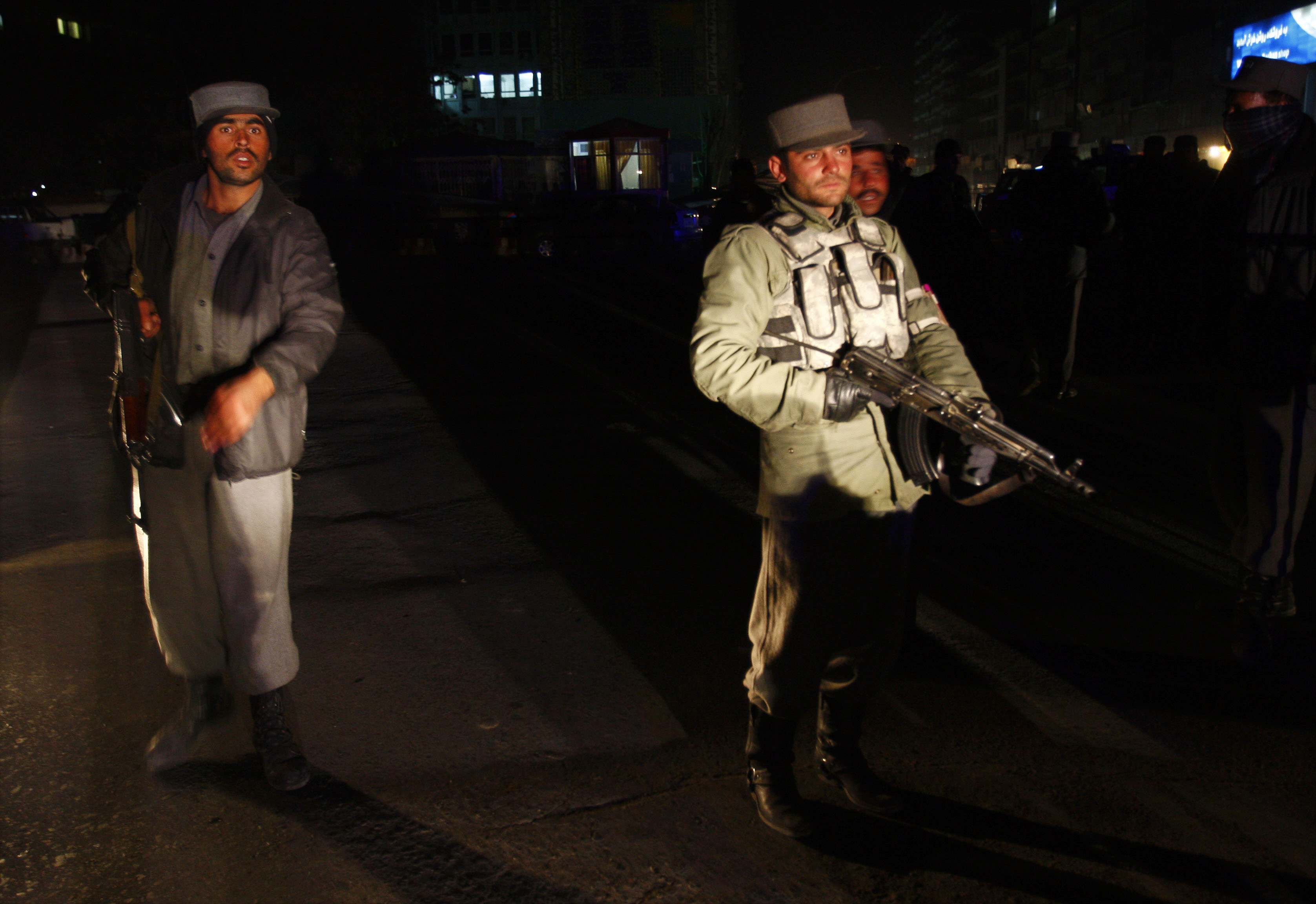 Afghan police block a road leading to Serena Hotel after a suicide bomb attack in Kabul January 14, 2008. [Agencies]