Village with a difference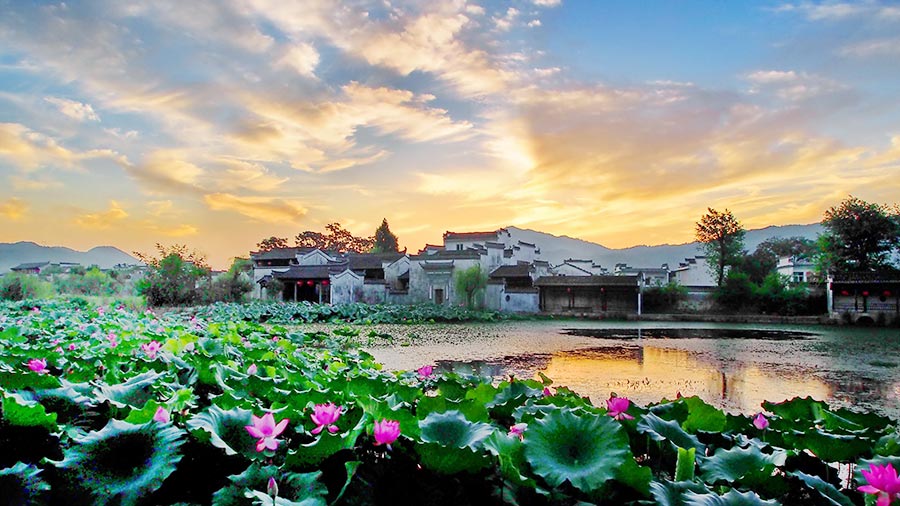 Yongxing Lake, which is situated to the west of Chengkan, is regarded as auspicious for Chengkan Village. [Photo by Zhang Guochun/China Daily]
Chengkan village has a special layout. It is in the form of eight trigrams derived from Yijing, a set of books dating back about 2,000 years that are often referred to in fortune-telling and feng shui.
The village, at the foot of Huangshan Mountain in Huangshan in East China's Anhui province, is an innovative combination of buildings and natural elements, such as water.
Thanks to its planners' use of Yijing theories, it has been known as "the first village south of the Yangtze River" since the Song Dynasty (960-1279).
An S-shaped river runs through Chengkan, separating the eight trigrams, and the river is artificially split into a number of small canals that pass every house so all of the 2,000 villagers get water from the river.
All the canals merge into a lake called Yongxing at the other end of the village.
The villagers say there used to be a timetable and rules on water use before the village had running water.
Earlier, the water was used for drinking before 8 am, and for washing and laundry later.