Nongtang:symbols of a vanishing life in Shanghai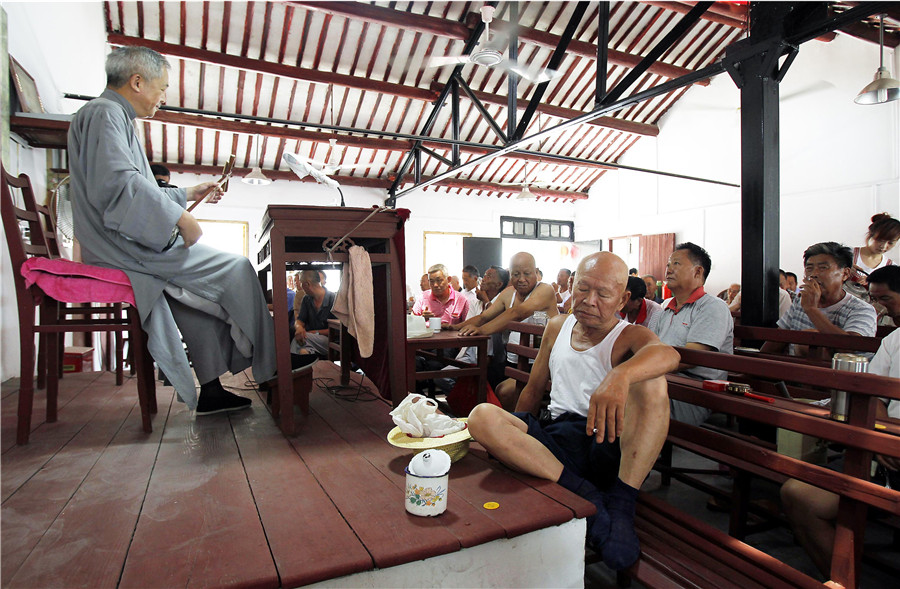 Listening to local opera is a pleasant experience. [Photo by Yin Liqin/For China Daily]
Nongtang, a unique type of Shanghai neighborhood, is an indispensable way of life for tens of thousands of Shanghainese. It can be said that if there were no nongtang, there would be no Shanghai and no Shanghai people.
Nongtang constitutes the most important architectural feature of contemporary Shanghai. It forms the most common living space for ordinary Shanghainese and an important part of local culture.
With development throughout the country, starting from 2004, many nongtang were demolished, but some photographers still do to weekly searches, looking for memories of their childhood in old alleys like Hongzhen Street, Dongiiadu and Guangfu Lane.
Whenever street graffiti, for instance, collides with old elements in the nongtang - the summer pavilion, the small attic, the street barber shop, the briquettes stove, the public toilet - photographers get excited because it allows them to appreciate what is precious. There are alleys that belonged to the past, but also to modern life, perhaps we will soon no longer find such scenes as the nongtang are replaced by high-rise buildings.