Exploring Sanjiangyuan National Park in wintertime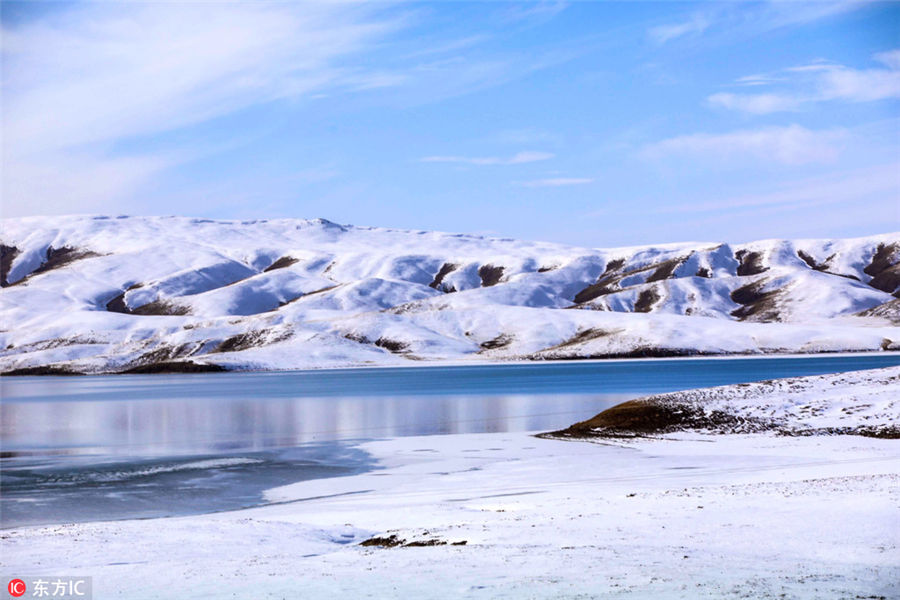 The half-frozen lake turns aquamarine blue in Sanjiangyuan National Park, Northwest China's Qinghai province, Nov 13. [Photo/IC]
Sanjiangyuan National Park is already coated in snow. The frozen lake lies at the foot of the mountain, glittering on the white plateau.
Located in Northwest China's Qinghai province, this 123,000-square-kilometer park contains the headstreams of the Yangtze River, Yellow River and Lancang River as well as the rivers leading to Hoh Xil National Nature Reserve.
Sanjiangyuan, after five years of ecological management, has become a safe haven for many national Class-I protected species (the highest level of protection designated for endangered species), including the kiang, Mongolian gazelle and yak.