Hainan launches new tourism push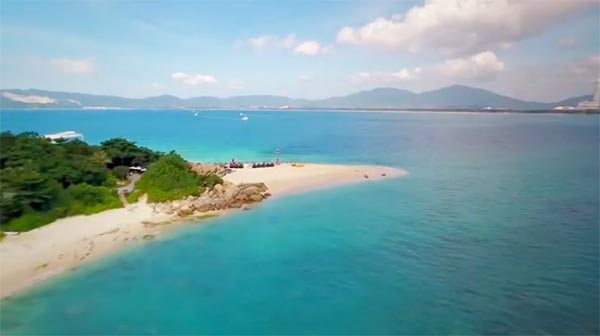 The Hainan Provincial Tourism Development Commission recently held a promotional event in Beijing. [Photo provided to China Daily]
The Hainan Provincial Tourism Development Commission recently held a promotional event in Beijing, with many industry specialists attending from the fields of tourism, business and education.
Participants were treated with authentic Hainan snacks, short videos about Hainan's rich tourism resources, as well as traditional songs and dances by performers from the Li and Miao ethnic groups.
They also watched a short video titled I'm in Hainan which featured two Australians on a cultural trip to the island province, who spend a day helping to organize a Chinese wedding ceremony at a five-star hotel there.
The event was part of the "I'm in China" program supported by the Chinese government, that invites foreigners to different locations across China to enjoy a cultural experience.
The annual Hainan International Tourism Island Carnival will be held from Nov 18 to Dec 30, with various events being held about tourism and art and culture in different cities, including an international marathon, music festivals and concerts.
In recent years, the province has been increasing its efforts to attract more domestic visitors and overseas travelers to the island, by promoting its tropical views, the island experience, and diverse ethnic culture.
Between January and September this year, Hainan racked up more than 45.8 million tourist visits, according to official data. Of those who spent a night there, nearly 38 million were domestic tourists, while visits by overseas travelers totaled around 546,600.
In October 2000, the provincial government allowed residents from 21 countries who booked trips via authorized travel agencies to visit without a visa, and five more countries were added to the list in 2010.