Illinois eyes new tourism markets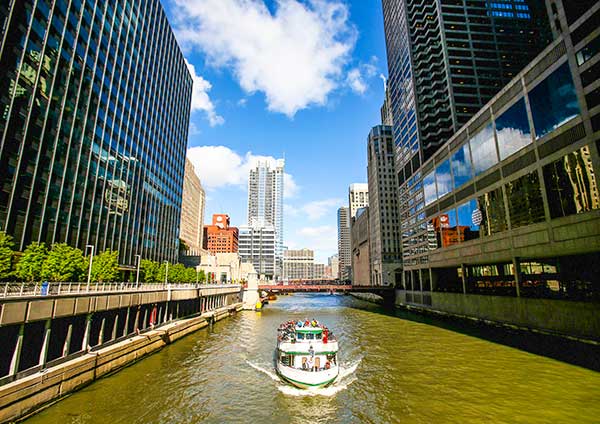 A tour boat on the Chicago river in downtown Chicago, Illinois.
Illinois tourism officials are expanding their efforts in China and Mexico, hoping to attract more foreign visitors to the state.
The Illinois Office of Tourism, which has just opened an office in Mexico City, plans to open one in Beijing on Dec 1, the Chicago Tribune reported. Three additional support offices in China are being planned in Shanghai, Chengdu and Guangzhou.
Agency director Cory Jobe says between six and 10 people will work across the five offices in public relations, marketing and trade efforts for the state.
He says they will work with travel agents, create new products and pitch travel stories to help educate potential Chinese and Mexican tourists on what they can expect to see and do in Illinois.
"To be quite honest with you, there's only so much money to go around here for us to market around the world," Jobe says. "We have to be very strategic."
He says the agency has worked on paid media and smaller trade initiatives with both countries during the past few years and is opening the new offices to meet the growing demand from those markets.
"At the end of the day, it's all about dollars and cents, and it just made economic sense to expand at this time when those markets are growing - to Illinois and to the United States," Jobe says. "When I looked at what our competitors were doing, we had to make it happen."
China is the top overseas market for Illinois, with about 235,000 visitors in 2016, which marked an increase of 41.5 percent compared with the year before.
Chinese visitors spent $175.1 million in Illinois, generating about $13.1 million in state and local tax revenue.
Associated Press