Spectacle on the river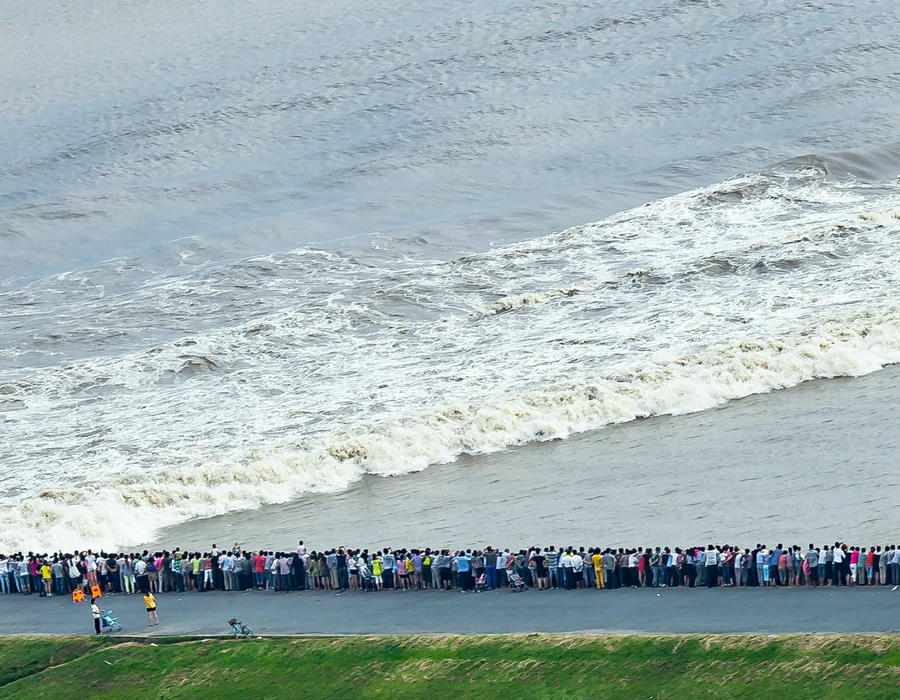 Thousands of people gather on the bank of the Qiantang River last year to get a view of the annual tidal bore in Hangzhou, Zhejiang province. [Photo by Tang Huasen/China Daily]
The Qiantang River tidal bore is as famous as the ones on the Ganges in India and the Amazon in Brazil.
The river, originating in the border region of Anhui and Jiangxi provinces, runs for 459 kilometers through the coastal Zhejiang province, passing through the provincial capital Hangzhou before flowing into the East China Sea via the Hangzhou Bay.
The river is the southern terminus of the ancient Grand Canal that links five major rivers in China from north to south, and enables water-borne traffic to travel inland from Hangzhou as far north as Beijing.
While the Hangzhou Bay at the mouth of the Qiantang is about 100 km wide, the river narrows to a mere 2-3 km at one point-its Yanguan section. And as the tidal waters are blocked by the narrow river passage, pressure builds up from behind until a tidal bore is formed, creating a high water wall.