Controversial tunnel planned beneath world famous Stonehenge site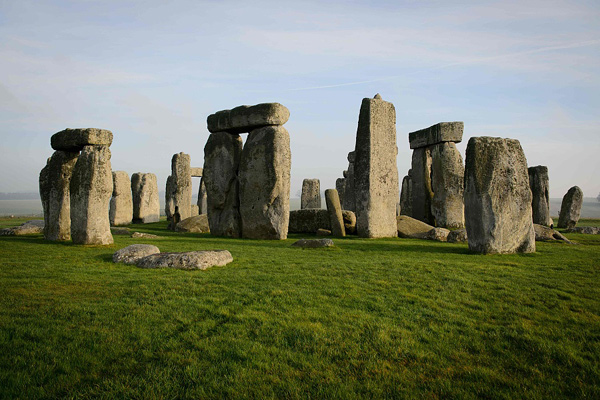 Britain's famous Stonehenge landmark [Photo/VCG]
A road tunnel beneath Britain's famous Stonehenge landmark was announced recently as part of a $2.1 billion plan to cure a major tourist route that faces regular gridlock. The Stonehenge tunnel will remove the traffic blight on local communities and reconnect two halves of the 2,630 hectare World Heritage site which is currently split by the road, say government officials.
The 2.9 km tunnel will remove the sight and sound of traffic from the Stonehenge landscape, a UNESCO World Heritage Site visited by over a million people a year, add the officials. It will also ensure traffic headlights do not interfere with annual Solstice gatherings at the landmark site.
In a joint statement, Historic England, the National Trust and English Heritage, said the route will ensure the winter solstice alignment will be unspoiled by lights and traffic from the road.
But campaigners called for a major rethink, warning the road scheme could threaten Stonehenge's place on the list of World Heritage Sites.
Celebrity historian Tony Robinson described the project to local media as the most brutal intrusion ever into the Stone Age landscape.
Transport Secretary Chris Grayling announced details of the scheme along the A303 main road, as a key part of a South West expressway and will include the new tunnel.
"Linking the M3 in the southeast and the M5 in the southwest, the expressway will upgrade this key route and improve journey times for millions of people," says a spokesperson for the Department for Transport.
It will support economic growth and tourism in an area where congestion and slow journeys have long had a negative impact on the region's economy.