Xinjiang sees tourism boom during annual Corban festival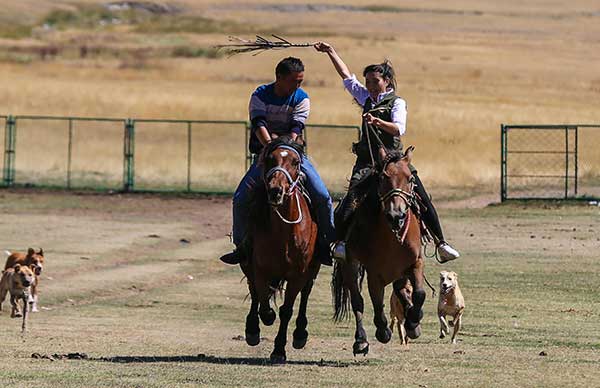 [Photo by Gini Yusup/Asianewsphoto]
Xinjiang Uygur autonomous region received over six million tourists during Eid al-Adha, known in China as Corban Festival, one of Islam's most important holidays.
Corban Festival is the feast of sacrifice when people slay livestock to share with their family, or visit relatives and friends to send best wishes.
Tourists spent 8.4 billion yuan (about $1.5 billion) during the five-day holiday from Sept 1 to 5 in Xinjiang, the Xinjiang tourism commission said Wednesday.