Ireland entices Chinese tourists with trade show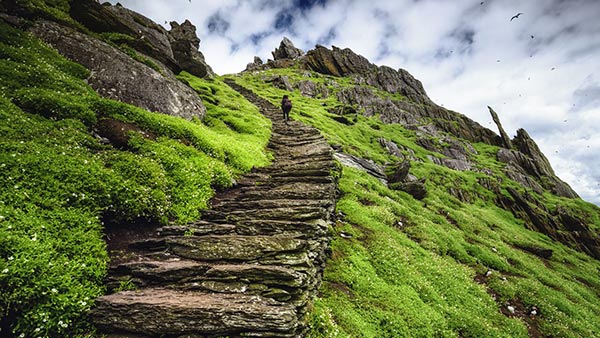 [Photo provided to China Daily]
Ireland's tourism authority kicked off its annual road show in Beijing on April 24. The five-day event also includes stops in Shanghai, Guangzhou and Hong Kong.
"Our annual sales mission is an important event in our marketing calendar," says Niall Gibbons, CEO of Tourism Ireland.
Its purpose is to enhance and widen networking and business ties between the island's tourism industry and leading Chinese travel trade partners and airlines.
The goal is to get a bigger slice of the Chinese market; roughly 4 million Chinese visit Europe every year, Gibbons adds.
More than 300 Chinese travel trade and airline partners are expected to participate in this year's event, according to the tourism authority.
"Our green island has magnificent natural landscape scenery, dynamic cities and unique Irish culture and history — and of course, there are world-renowned golf courses," says Gibbons.
Approximately 55,000 Chinese paid visits to the country in 2016, and the number is expected to hit 100,000 in 2020, he says.
The country welcomed a total of 9.3 million overseas travelers in 2015, and raked in 4.7 billion euros ($5.1 billion) in tourism income.
Related:
Beijing gets big data center for tourism