Inner Mongolia becomes a paradise for migratory birds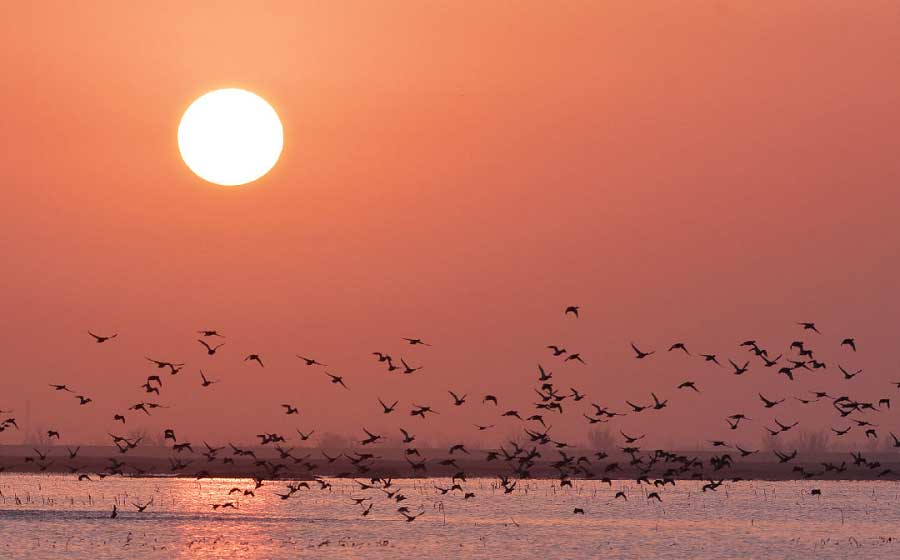 Waterfowl sweep over a section of the Yellow River near Dalad Banner, Ordos, Inner Mongolia autonomous region. [Photo/nmgnews.com.cn]
With a wide span of longitudes, Inner Mongolia boasts over 180 nature reserves and 49 national-level wetland parks, all of which attract flocks of migratory birds to perch there during the long journeys.
From Juyan Lake to Horqin Grassland, migratory birds — swans, geese, egrets, mallards, cranes and gulls — gather in the wetlands and lakes to eat and rest before resuming their long annual journeys.
Usually there are three migration routes for birds that travel through Inner Mongolia.