They travel virtually for you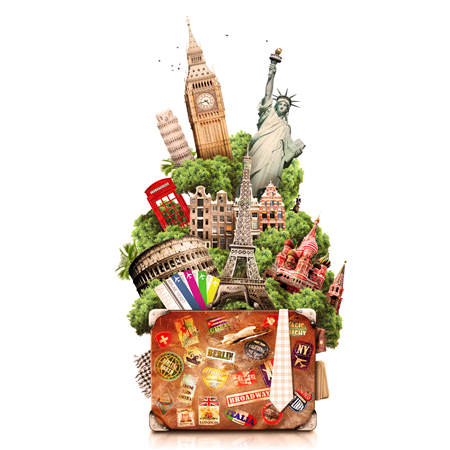 Photos provided to China Daily
In a growing group, new-media pros make a living by selling their real-time experience as tourists. Xu Lin reports.
It's probably the most envied job in the world-to get free in-depth travel all over the world and sometimes with a sizable income, too.
They travel like a local, knowing how to have fun. They go to must-see scenic spots, chat with the locals, eat delicious food and often stay in a five-star hotel. They share their happiness on social media in real time with fans.
Known as "travel experts", they are often invited by tourism bureaus or travel agencies to inbound and outbound familiarization trips. They are the "we-media" emerging in the booming era of social media.
They got their start by accumulating many fans when they shared their self-financed travel experience on social media. Gradually, they've become influencers in the industry, finding favor with the advertisers who value their online following.
Zhang Jin and Pang Qianyi from Guangzhou, Guangdong province, are two of them. They are better known online as the "Baozou Sisters"-baozou means long-distance walking in Chinese, with about 700,000 followers on their joint WeChat account.
"The communication channels are shifting from television and print to mobile devices. We are the first lucky ones to embrace the change," says Zhang, 33.
"Now, we shoulder more responsibility than before because we want to explore more places for our fans. We also tell them how to buy cheap air tickets."