Admiring the spring scenery at the Summer Palace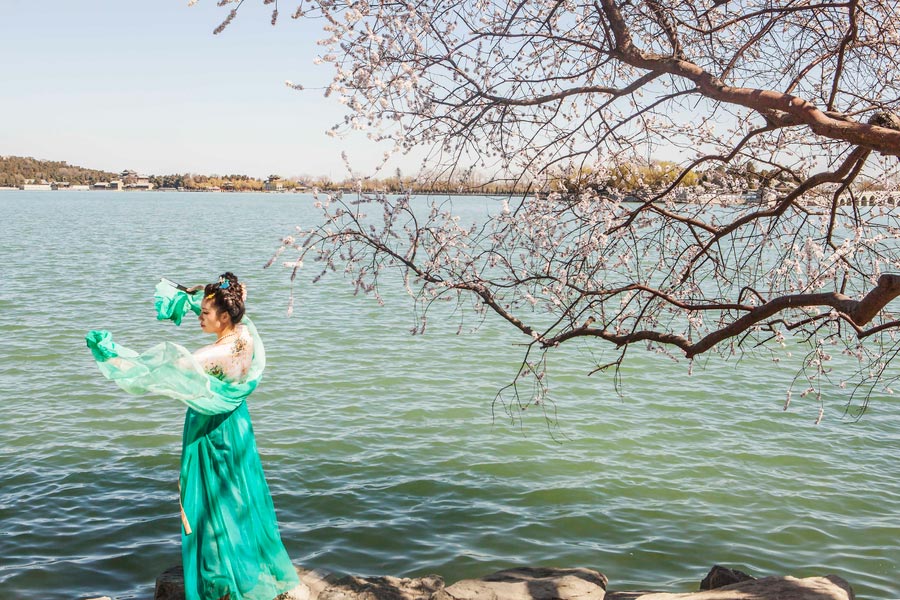 A woman in a flowing traditional dress poses near a peach blossom tree. [Photo/VCG]
Renowned as a "masterpiece of Chinese landscape garden design" by UNESCO, the Summer Palace is a vast ensemble of lakes, gardens and palaces in Beijing.
As spring has arrived, the West Dyke is filled with peach flowers, transforming the grand garden into a paradise of flowers.
Many tourists have been drawn here to take pictures. Some young beauties have even dressed in traditional outfits for fashion shoots.