Unique blend of cultures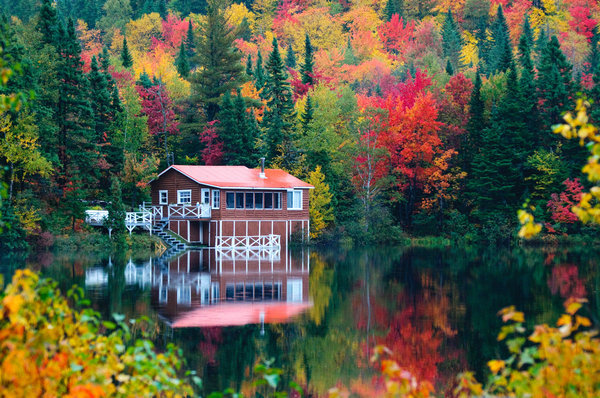 Autumn scenery of Charlevoix, Quebec. [Photo provided to China Daily]
For tourist Zhang Jin, 33, the most impressive part of her trip to the Canadian province of Quebec is the local residents. "They are hospitable and proud of Quebec's history. When we were taking photos on the street, passers-by would often come and give us travel tips that you can't find in books," says Zhang, who visited the province with her friend last October. Zhang is the co-founder of Daydow Info & Tech Ltd Co, a new media company in Guangzhou, in Guangdong province.
"I liked chatting with them. They were like ambassadors for Quebec. The tour guides said they wanted tourists to fall in love with Quebec and return."
Zhang says the local tourism information centers offer a variety of brochures about the province and the staff are very courteous. One can also sign up for city tours based on different themes at the centers.
During one tour of Quebec City, the tour guide played the role of the wife of an executioner in the old days and explained the laws and famous cases from that period.
Quebec, which is Canada's second-largest province by area, is a popular travel destination due to its blend of French heritage and North American culture.
Located in eastern Canada, the province is the only one in the country where French is the sole official language.