China plans to add more gender-neutral bathrooms in scenic spots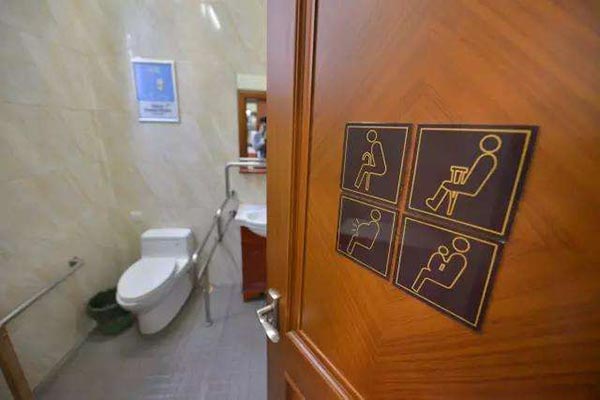 [Photo/People's Daily Online]
China's National Tourism Administration (CNTA) has urged the country's 5A-class scenic spots to install gender-neutral bathrooms, so that parents with young children of different genders and children with elderly parents of different genders will not feel embarrassed or embarrass others.
The country will also install new high-tech toilets and promote the commercialization of toilet facilities, said Li Jinzao, head of CNTA at a conference on transforming the nation's public toilets held in Guangzhou, Guangdong province, on Feb 4.
China has made steady progress to improve toilet sanitation nationwide since the "toilet revolution" began in 2015, Li said.
A total of 50,916 toilets have been installed or upgraded so far, which is 89.33 percent of the official target the government announced for the three years through to 2017.
Related:
Tibet begins 'toilet revolution' to boost tourism