Amazing scenery of Xinglong Cave in Chengde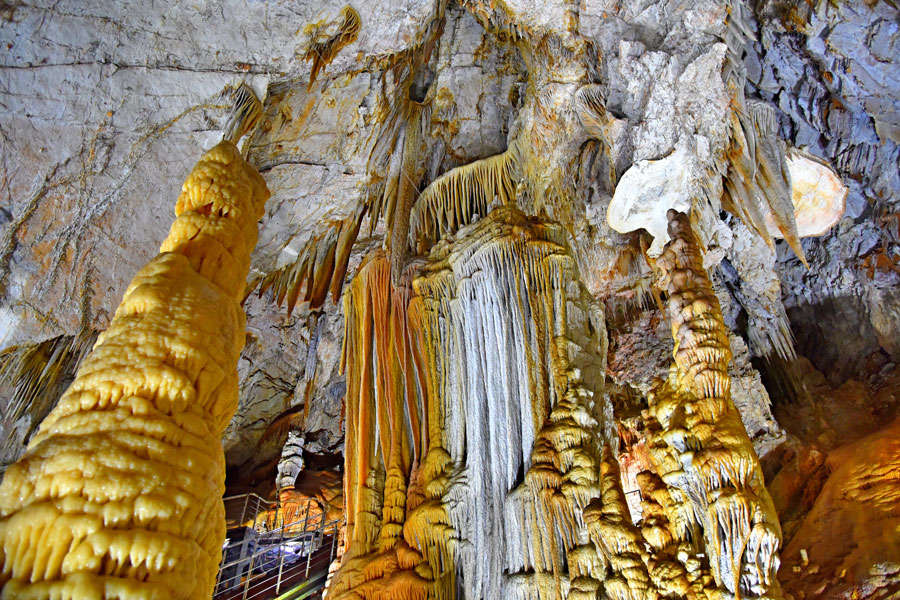 Tall rock formations in the karst cave at Taojiatai Village in Xinglong county, Chengde city.[Photo by Zhang Xingjian/chinadaily.com.cn]
It is not that surprising to find Karst topography in China, especially in parts of the South and Southwest, but to see the unusual landscape in the northern regions is quite exciting.
Karst topography is a landscape formed from the dissolution of soluble rocks such as limestone, dolomite, and gypsum. It is characterized by underground drainage systems with sinkholes and caves. It has also been found in weather-resistant rocks, such as quartzite, given the right conditions.
In North China's Hebei province, there is a karst cave covering more than 5,000 square meters at Taojiatai Village in Xinglong county, Chengde city.
The cave has a long history dating back 100 million years and is still growing. As one of the oldest caves in China and the world, it is an invaluable heritage site for all human beings.