Winter Olympics boost ski tourism in Zhangjiakou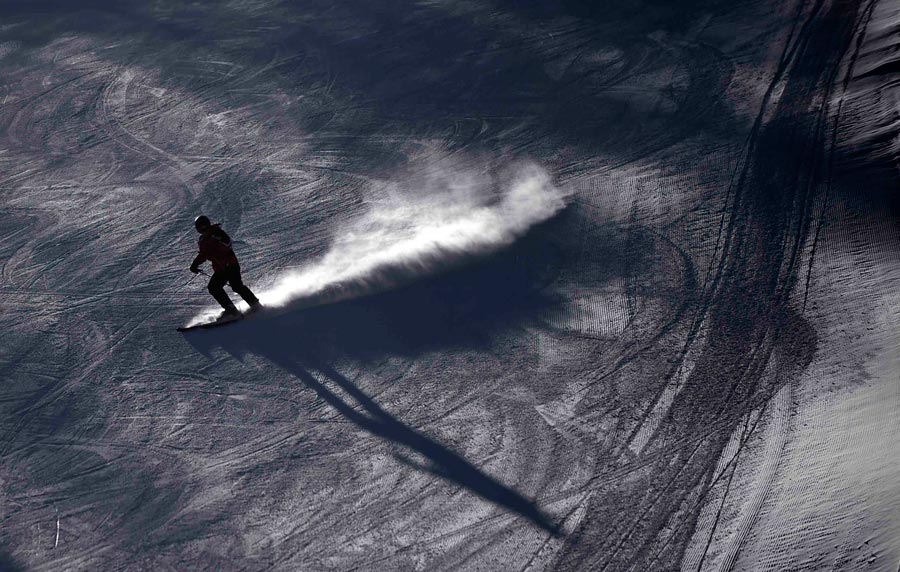 A skier zips down the slopes at Zhangjiakou's Chongli, the 2022 Winter Olympic ski venue, on Dec 28, 2016. [Photo/VCG]
The successful bid to co-host the 2022 Winter Olympic Games with Beijing is helping to boost ski tourism in Zhangjiakou city in Beijing's neighboring Hebei province.
Statistics show that during the snow season from late 2015 to early 2016, Chongli, a small district in Zhangjiakou and the 2022 Winter Olympic ski venue, attracted over 2 million people nationwide - an increase of 31 percent year on year - helping the ski resort to earn over 1.54 billion yuan ($220 million). To boost business, the area has built six major ski centers and is expected to receive more tourists this winter.
Chongli will host most of the skiing events during the 2022 Winter Games, including snowboarding and freestyle.