Zhangjiajie: The pinnacle of beauty and awe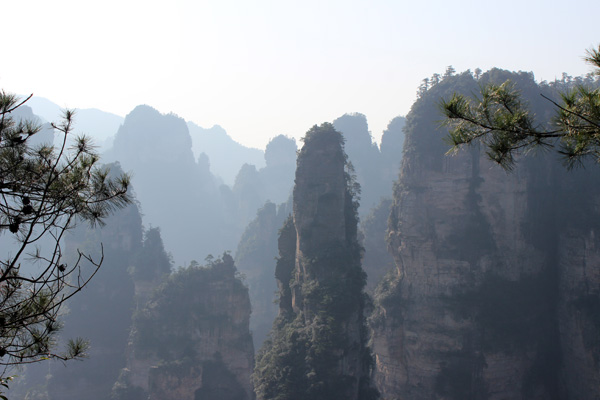 Zhangjiajie National Forest Park became the first national forest park of China in 1982 and listed as a UNESCO World Natural Heritage in 1992. [Photo by Meghan Horihan/Chinaculture.org]
As we left the big cities behind us and made our way into Zhangjiajie, prefecture city of Hunan province, mountains and hills replaced clusters of skyscrapers, and I started to truly appreciate China for being much more than huge metropolises.
The next morning I looked out my window as the sun rose to see the fog engulfed hills near our hotel and I was hit with a surge of excitement, even before my morning coffee, which is not a typical occurrence. Our group was taking a trip to the Wulingyuan Scenic Area in Zhangjiajie, otherwise known for its CGI likeness in the movie Avatar, the perfect pinnacle to our trip in Hunan province.
We spent the first few days of our trip in cities, Changsha and Changde, and it was a breath of fresh air, literally, to experience this natural wonder. As our bus followed the winding curves into the park, our group looked out the windows to try to take it all in.