New Zealand holiday arrivals hit new record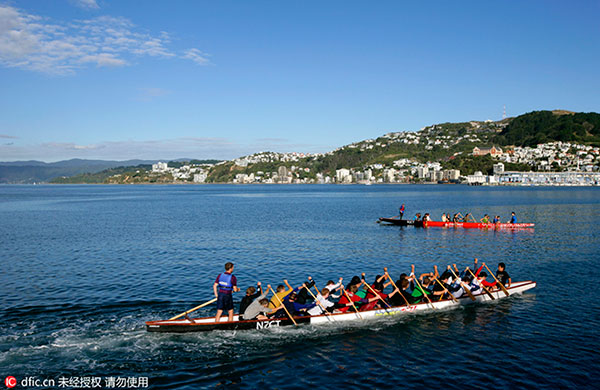 Visitors from China were up 2,400 year on year to 18,600, making it the second biggest tourist source country after neighboring Australia, which accounted for 97,500 visitors.[Photo/IC]
Growing numbers of holidaymakers from China, Australia and the United States helped drive overseas visitor arrivals in New Zealand to a new June record last month, the government statistics agency said Thursday.
Visitor arrivals numbered 196,200 in June, up 11 percent year on year, due mainly to a 21-percent increase in holiday arrivals, according to Statistics New Zealand.
"A large increase of holiday-makers was driven by visitors from Australia, the United States, and China," population statistics manager Jo-Anne Skinner said in a statement.
"There were 15,300 more holiday-makers in June 2016 than in June 2015."
Visitors from China were up 2,400 year on year to 18,600, making it the second biggest tourist source country after neighboring Australia, which accounted for 97,500 visitors.
The same three countries drove a record annual number of visitors in the year ending June.
New Zealand welcomed 3.31 million arrivals in the June year, up 11 percent from the June 2015 year.
Australia was the biggest source country with 1.37 million visitors, up by 79,800, but China, in second place, grew faster with 396,900 visitors, up by 83,600.