On a green carpet through time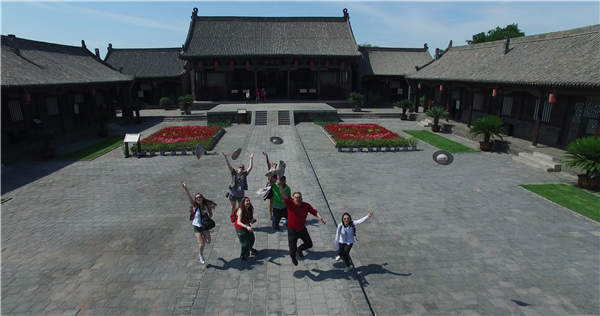 Shanxi province boasts rich cultural heritage and natural beauty, including the ancient town of Pingyao, grand residences of famous merchant families and the scenic Mianshan Mountain. [Photo provided to China Daily]
A visit to Shanxi province takes you back through Chinese dynasties, and you will lap up the exquisite scenery along the way. Liu Zhihua, Paige Sheffield and Sun Ruisheng report in Shanxi.
One of the first things Chinese are apt to think of when talk turns to Shanxi is coal. That's because the province is full of the stuff, and for many a year its economic prosperity has been intricately intertwined with what comes out of the ground.
However, anyone thinking about visiting Shanxi should quickly disabuse themselves of the idea that what awaits them is kilometer after kilometer of bleak coal fields.
Instead prepare yourself for an adventure of discovery that will take you back to various Chinese dynasties even as you lap up the scenery-much of it cloaked not in black but sumptuous green. For those traveling from Beijing the added beauty of all this is that it is a mere three and a half hours away by high-speed train.
The province's name literally translates as west of the mountains, reflecting its proximity to the Taihang Mountains. To the province's east lies Hebei, to its south Henan, to its west Shaanxi and to its north the Inner Mongolia autonomous region.
The province has a population of 36 million living within its 156,000 square kilometers, whose diversity takes in its sprawling natural beauty and rich cultural heritage as well as its modernity and industrial firepower, epitomized by the capital, Taiyuan. This city has a special place in Chinese history, having been an important region in northern China during many dynasties.
For those looking for a touch of the old, one place to go is the ancient town of Pingyao, 80 km to the south, which was listed as a World Cultural Heritage Site in 1997.