Tianshui wields cultural power to draw visitors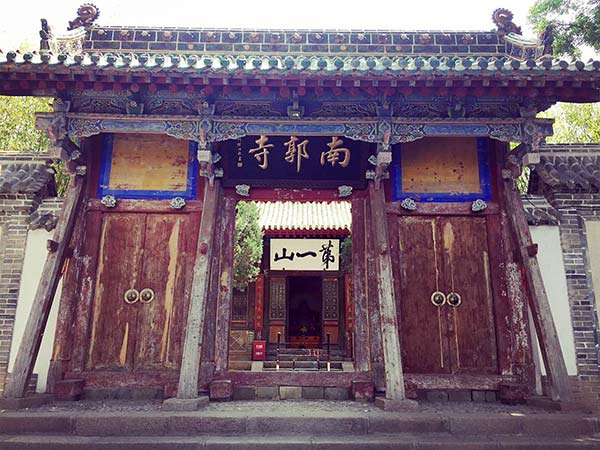 Nanguo Temple in Tianshui city of Gansu province. [Photo by Hu Zhe/chinadaily.com.cn]
Tianshui city is a vital stop on an ongoing tour involving almost 70 internet media outlets to Northwestern China's Gansu province.
Tianshui is home to so many key antiquities. it is the birthplace of Fu Xi (the legendary Chinese forefather), Nu Wa and Xuan Yuan - all three in Chinese folklore are known as the three sovereigns who created the Chinese civilization. The place is so historical that some of the numbers relating to it are overwhelming - civilization began here 8,000 years ago and there is a recorded history of over 3,000 years.
Such a long history has given birth to a rich culture. Tianshui is where Fu Xi culture, early Qin Dynasty culture, Dadiwan culture and grotto culture meet and interact. These different but deeply related cultural strands have resulted in a good number of tourist attractions, which can be translated into development opportunities for the city's tourism industry. There are scenic spots like Guatai Mountain, where Fu Xi created the Bagua (eight trigrams to represent the fundamental principles of reality); Nanguo temple, a Buddhist temple with a history of over 1,000 years and the Maji Mountain Grottoes, one of the four most important grottoes in China, dubbed the "Oriental Sculpture Museum". All are landmark attractions in Tianshui and worth a visit for anyone who is interested in sipping something truly historical and original.
The local government and some local media outlets have realized the great development potential these cultural gems may bring. They are willing to promote their historical treasures to other parts of the country and even to the whole world.
Local people are more eager than before to lure more visitors to their hometown, and thanks to the new Silk Road economic belt, it may turn out better than they think.