South Africa sets up more visa centers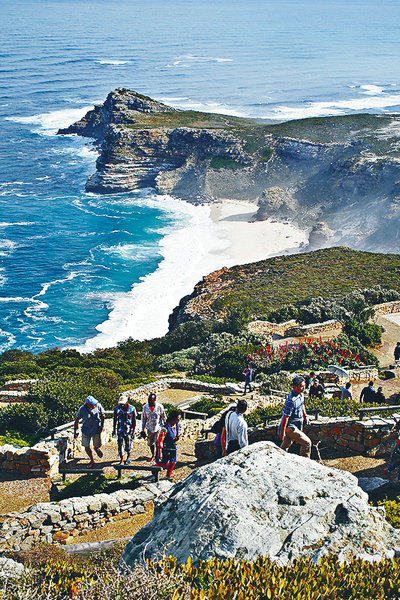 Visitors at a popular attraction at Hout Bay in Cape Town. South Africa has set up five more visa centers in China to attract more Chinese tourists.[Photo provided to China Daily]
South Africa has set up five more visa centers in China in a bid to attract more Chinese tourists, South Africa's Home Affairs Minister Malusi Gigaba said on Wednesday.
"We have now established centers in Wuhan, Xi'an, Shenyang, Hangzhou and Jinan. This brings to nine the total number of visa facilitation centers in China," Gigaba told the Cape Town Press Club.
He says that these new visa-application centers will "help us to cater to the growing demand, while making the application process easier for applicants".
Recently, South Africa has seen an increase in visa applications from China.
Tourist arrivals from China in January this year nearly doubled compared with January 2015, South Africa's Minister of Tourism Derek Hanekom said earlier this month.
In China, South Africa has seen the benefits of the decision to allow travel agencies to apply for visas on behalf of travelers, Hanekom says.
This was one of the moves by South Africa to ease visa regulations.
Previously, tourists had to apply for visas in person.
Strict visa regulations introduced in 2014 led to a sharp decline in tourist arrivals in South Africa last year.
This prompted Gigaba to announce a 10-year multiple entry visa for BRICS partners. Similarly, earlier this year, the South African government approved the granting of 10-year multiple entry visas to businessmen and academics from Africa.
"We will, this year, dedicate our energies to concluding bilateral agreements with our sister countries in the continent on issues related to the easing of travel," Gigaba says.