Alberta answers Canada's call to Chinese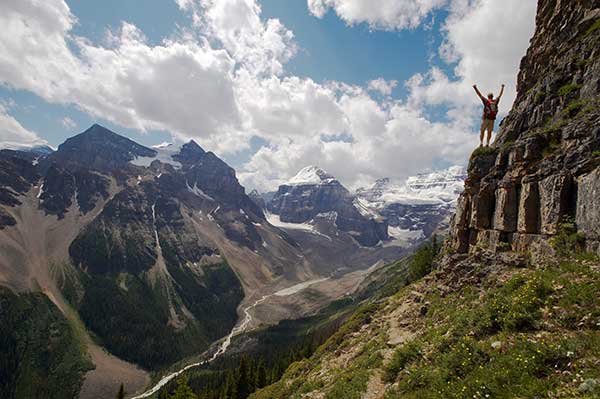 [Photo provided to China Daily]
Routes cover cities, national parks and other sites of interest across Calgary, Edmonton, the Canadian Rockies, the Canadian Badlands and southern Alberta.
That's not to mention the charming mountain towns of Banff and Jasper.
Hainan Airlines is working with travel agencies to promote diverse travel products to show the beauty of Alberta and the passion of its cowboys, says Hainan Airlines' senior director, Jason Liu.
Calgary now serves as a stopover for Chinese visitors to national parks, says Li Mengran, publicity manager of major outbound-travel operator Beijing Utour International Travel Service Co.
"The new flight will make us develop more in-depth tours to the country in future," Li says.
The city has evolved exponentially over the past few years, says Tourism Calgary CEO, Cindy Ady.
"We've added new experiences like the National Music Centre, which is a stunning new facility housing the Canadian Music Hall of Fame and the Canadian Country Music Hall of Fame," Ady says.
Calgary has also developed new pedestrian-friendly neighborhoods that offer walking tours featuring such new culinary experiences as East Village. The city is home to several top-ranking Canadian restaurants and chefs. Brewery and food tours have been developed.
The city hosts over 150 music, art and culture festivals a year.
Canada's first Nordstrom's opened at its Chinook Center two years ago, and Cross Iron Mills hosts a huge outlet mall. Alberta doesn't have a provincial sales tax, making it an affordable shopping destination, Ady adds.
Heritage Park is Canada's largest living historical village, and the Calgary Zoo is celebrated as one of the country's best. Winsport staged the 1988 Olympics, and the Calgary Tower is a local landmark.
The Calgary Stampede - a rodeo and festival acclaimed as "the greatest outdoor show on Earth" - runs every July.
Calgary is uniquely positioned within driving distance of four World Heritage sites - the Rocky Mountains, Dinosaur Provincial Park, Head-Smashed-In Buffalo Jump and Waterton Glacier International Peace Park.
Indeed, these destinations seem poised to embrace new waves of Chinese visitors as the new direct flights enhance ease of entry.